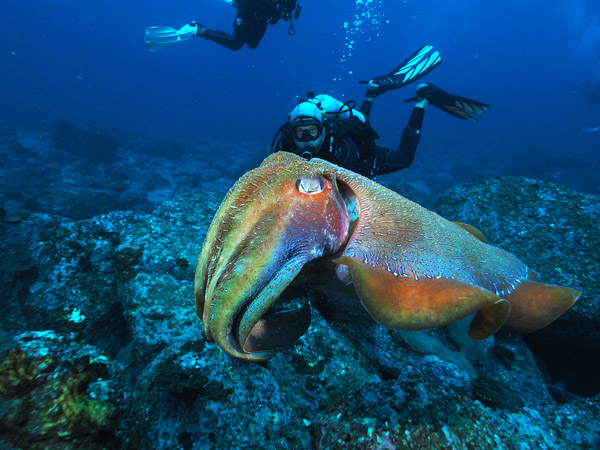 It was an amazing finish to the week with two spectacular dives at South Solitary Island.
Manta Arch to The Gantry via the gap in the island was the first choice, plenty of Grey Nurse Sharks around the back gutter and some getting up close in The Gap followed by a few Turtles around at the Gantry.
After watching some Humpback Whales cruise on past during the surface interval we dropped in at Cleaner for a drift around the corner, a couple more Grey Nurse Sharks spotted, Eagle Rays, Kingfish, a huge Spanish Dancer and three Giant Cuttlefish on Boulder Wall!!!
We would like to thank Jen, Graeme and group from Dive Dive Dive for diving with us over the weekend, we hope you enjoyed every part and will see you again soon.
Visibility – 15-18m
Temp 18-19C