Category:
Local Dive Report
21st July 2018 – Grey Nurse Sharks Crowd Manta Arch
It was great being out at South Solitary Island again getting amoungest our amazing marine life!! Dive one was at Manta Arch where we had plenty of Grey Nurse Shark action with roughly 25 Sharks cruzing in the depths and a chilled out Loggerhead Turtle finding a place to nap. Dive two we decided to head…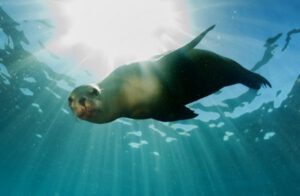 14th July 2017 – Fur Seal Swims With Divers
We had a great couple of dives today at South Solitary Island!!! Dive one had everyone amazed as they got to the bottom of the mooring line to have a Fur Seal swim with us for about 2-3 mins!!! We also had a school of Eagle rays, swimming Wobbegong Sharks, Lionfish, Green Sea and Hawksbill Turtles,…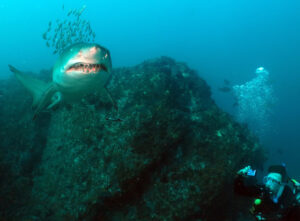 Thursday 12th July 2018 – Great Vis and Plenty to See!
Today's conditions were epic! Crystal clear water and calm seas made for great diving at South Solitary Island. Fifty or more Grey Nurse Sharks could be seen around Manta Arch and the northern end! Loggerhead Turtles, Giant Cuttlefish, Eagle Rays, Spanish Dancers, Octopus, lots of Black Cod, schooling Trevally and so much more! Vis 25-30m, Water…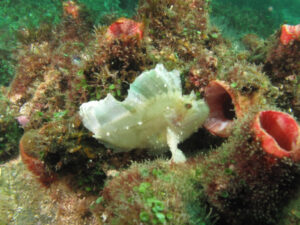 11th July 2018 – Leaf Fish becoming local at South Solitary Island
We had another great day at South Solitary Island today with Dive one at Manta Arch and dive two was from Cleaner Station down to South Boulder. These dives had plenty to see including Eagle Rays, Giant Cuttlefish on Boulder Wall, 15 Grey Nurse Sharks at Manta Arch, Loggerhead Turtles, Nudibranchs and Bubble Shells, Lionfish and…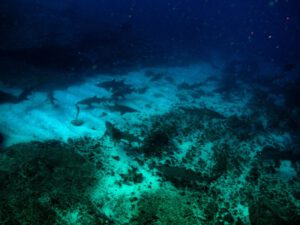 7th July 2018 – Grey Nurse Sharks Galore at South Solitary Island
We had an awesome day today at South Solitary Island with loads of Grey Nurse Sharks at both dive sites. While dive one at Manta Arch had plenty of Grey Nurse Sharks and a monster Giant Cuttle Fish!! Dive two had schools of Trevally, Kingfish, Wobbegong's on the move, Grey Nurse Sharks around the Sanctuary marker…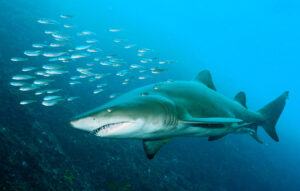 5th July -Blue Water at South Solitary Island
Today, after a pleasant boat ride out to South Solitary Island, a small group of excited divers were greeted with clear blue water. Manta Arch was the pick for dive one, at least twenty five Grey Nurse Sharks were spotted around the arch plus lots of schooling fish. Today's surface conditions weren't the best so after…