Category:
Local Dive Report
Tuesday 12 June – Blue Water At South Solitary
It was a pleasant trip out to South Solitary this morning, our divers even spotted a pod of Humpback Whales on the way. Plenty to see underwater too. Manta arch didn't disappoint, one group of divers spotted at least fifteen Grey Nurse Sharks. Dive two was a swim from Cleaner Station to South Boulder. Our student…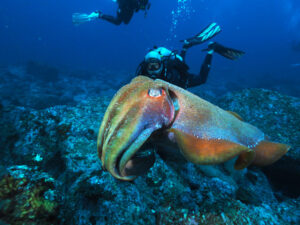 9th June 2018 – Giant Cuttlefish Out In Numbers
We have had a very long break from diving and everyone was pleased to blow some bubbles again out at South Solitary Island. Both dives today had plenty to see including Five Giant cuttlefish, Grey Nurse Sharks, a rare Handfish spotted by Neil Vaughan, Nudibranchs, Batfish, and Green Sea Turtles. Congratulations to Natasha who become a…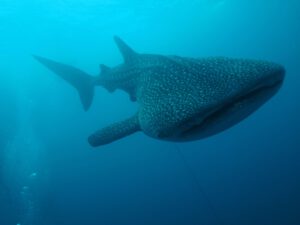 8th June 2018 – Philippines trip enjoys Whale Sharks
Mike and Deb are in the Philippines at the moment with a group of divers and they are having a blast!!! Beautiful clear waters, warm and plenty of critters to see. Today they we're lucky enough to dive with some of these beautiful Whale Sharks!! Photo taken today by Mike Keep eye out for more photos…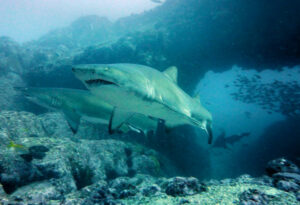 28th May 2018 – Humpback Swim Between Dives!
The swell had dropped off overnight making it a pleasant ride out to South Solitary Island for this mornings dive. Shark Gutters was our first port of call. Our divers spotting plenty of life including schools of Tarwhine, Trevally, Bream, Blue Fusiliers, Black Cod, Eagle Rays and Green Turtles. Dive two was spent exploring Buchanan's Wall.…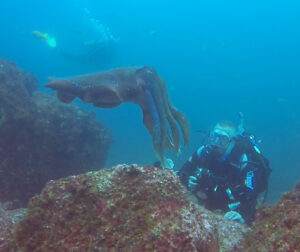 27th May 2018 – Five Giant Cuttle Fish on Boulder Wall
Southerly winds and swell have pushed in some beautiful blue water to South Solitary Island. Dive one had our experienced divers get in at Manta Arch and get up close to about 20 Grey Nurse Sharks, while the students went to Cleaner Station and found Barney our local Loggerhead Turtle. Dive two was a drift dive…
20th May 2018 – Giant Cuttlefish at South Solitary
Calm seas and great visibility made for fantastic diving at South Solitary Island today. The number of Grey Nurse Sharks hanging about at Manta Arch is definitely on the rise as winter approaches. The gutters on the northern end were full of life. Black Cod, Octopus, Nudibranches, Lionfish and Angel fish made up some of the…