Category:
Local Dive Report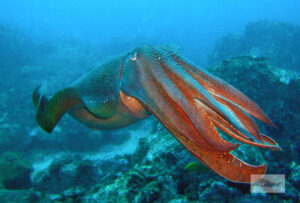 4th April 2018 – Certified Students Mix with Sharks and Turtles and Giant Cuttlefish
We had both Open Water and Advanced Open Water students on the boat today completing the last dives of their courses and with a steady northerly wind the surface conditions made things a little choppy but everyone handled them with ease. Buchanan's Wall was the first choice followed by a split drift dive on the second…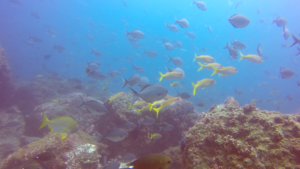 3rd May 2018 – Crystal Clear Water at South Solitary Island
After seven days out of the water divers were keen as to get out to South Solitary Island. We were greeted with Clear blue water, First dive was Manta Arch where at least ten Grey Nurse Sharks were sighted around the arch and down the trenches. Also an Eagle Ray glided passed Deb. After morning tea…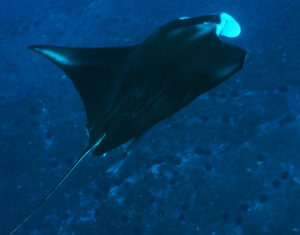 25th April 2018 – Dancing Manta Ray Dazzles Divers!
Arriving at South Solitary Island this morning we were greeted by lovely blue water! With 30m visibility the island put on a show! Eagle Rays, Turtles, lots of Black Cod, Nudibranches, Lionfish and a MANTA RAY!!!!!! Yes our divers were lucky enough to swim with this beautiful creature which has been hanging around for the past…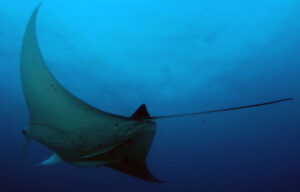 23rd April 2018-Manta Monday at South Solitary Island
Yes..it is True! Just for Deb on her day out diving, a Manta Ray turned up at the end of dive 1 at Shark Gutters and circled the divers, much to their delight! Even the students on the mooring line doing their safety stop had a birds eye view of the lovely Manta. Apart from the…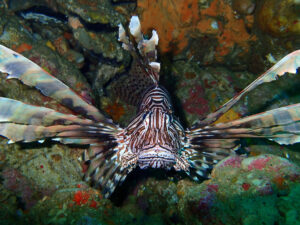 22nd April 2018 – Freedivers and Advanced Open Water Divers Certified
Once we got to South Solitary Island we dropped in to mix with some Grey Nurse Sharks at Manta Arch and the Freedivers tied up to Shark Gutters mooring which was protected from the southerly. We had lots to see underwater including Grey Nurse Sharks, a tiny Yellow Boxfish, Pipefish, Lionfish, Black Cod, Turtles, schooling Barracuda,…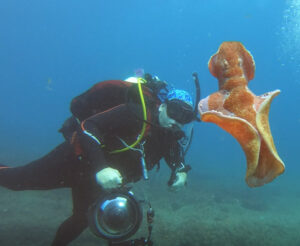 21st April 2018-Grey Nurse and Leopard Sharks
Two boats out today with one on the way to North Solitary when the wise decision to do South Solitary was made with the rough seas. The Divers enjoyed a dive at Manta with 5 Nurses and then a lovely Dive at Cleaner Station to North Boulder Wall with a Leopard shark cruising around. The current…