Category:
Local Dive Report
Sunday 8th April – Strong Current Improves Water Colour!
The sea had settled nicely today making it a pleasant ride out to South Solitary Island this morning. Buchanan's Wall and the Gantry were ideal locations for dive one. Turtles, Bullrays, Black Cod, Wobbegong Sharks, Octopus and a Pipefish were all of the highlights on this dive. Taking advantage of the current, our divers enjoyed a…
7th April 2018 – Double boat to South Solitary Island
We had both Wildfin and 2Wild full of keen customers today as we headed out to South Solitary Island for a double dive. Dive one was at Buchanan's Wall where we spotted a few turtles, Bullrays and a little baby Mantis Shrimp along with a number Wobbegongs having a nap. After some morning tea we dropped…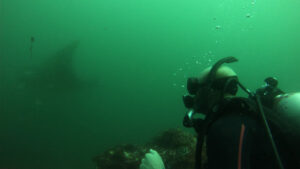 6th April 2018-Great fast current dive on Friday!
The Green cooler water was still with us today at Buchanan's Wall. Still lots to see including huge Wobbegongs at Cable Trail, Turtles and schools of Mado's and Sweep. Vis was around 8 metres . With a boatload of students and some certified divers, the second dive was split between a Drift dive and a dive…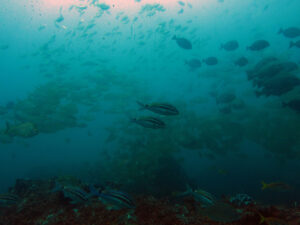 4th April 2018 – Cool Thermocline brings life to South Solitary Island
South Solitary Island had a cracker of a thermocline today with the temperature varying from 23C in the shallows to 19C below 16 metres!! The abundance of life on Boulder Wall, Cleaner Station and Shark Gutters was incredible with schools of Barracuda, Sweep, Trevally, Kingfish, huge Wobbegongs, Bullrays, Starry Toadfish, Lionfish, Grey Nurse Sharks, 4 -…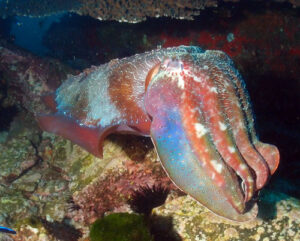 2nd April 2018 – Giant Cuttlefish finish off Easter Weekend
We had both Snorkelers and Scuba divers on our boats today, even though the conditions were not the greatest everyone had a blast and saw plenty under water. Bull Rays have definitely been the highlight this weekend as our divers spotted another couple today. Our divers also saw Octopus, Grey Nurse Sharks, Turtles, Wobbegongs, Travally, Mantis…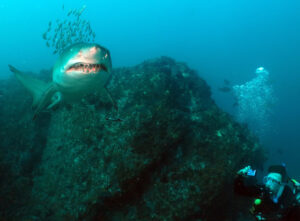 1st April 2018 – Visibility improving at South Solitary Island!
The sea conditions had improved a lot today and so had the visibility. Manta Arch was home to about 8-10 Grey Nurse Sharks plus a large school of Tarwhine and Trevally. The Cleaner Station and South Boulder Wall were buzzing with life. A massive school of Barracuda circled one group of divers as they watched 15…