Category:
Local Dive Report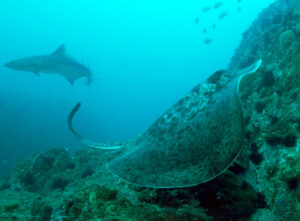 31st March 2018 – Bonanza of Bull Rays at South Solitary Island
Despite the vis being a little basic, South Solitary Island was full of life today! We had an unusual sighting of 15 plus Bullrays who were happy to mingle amongst the divers on the Boulder Wall. Plenty of Wobbegong Sharks about too! Black Cod, Lionfish, Turtles and one lonely Grey Nurse Sharks were just some of…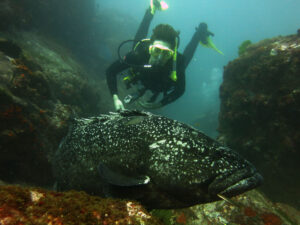 30th March 2018 – Good Friday Diving!
Loaded with excited divers, both "Wild Fin" and "2 Wild" made there way out to South Solitary Island for two great dives today. Despite the visibility being a little basic, the action underwater was amazing. Plenty of Bullrays, Turtles, Black cod and Kingfish roamed the northern end of the island while the boulder wall was inundated…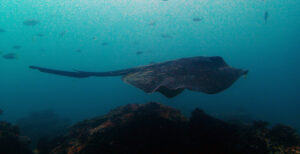 29th March 2018 – Thursday is Ray day
Although there was a bit of swell and wind this morning we made our way out to South Solitary Island. We had Open Water Students and Advanced Open Water Students on-board completing their required skills for the courses. Dive one was at Buchanan's Wall and dive two was at Cleaner Station, both dives had lots to…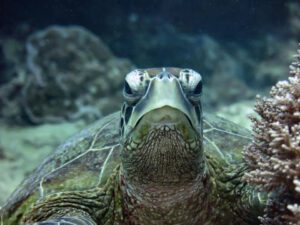 Monday 26th March – Fish Galore at South Solitary Island Today
The ride out to South Solitary Island this morning was a little bumpy due to the freshening north east wind. After checking the conditions at the northern end of the island we decided that dive one would be in the shelter of Buchanan's wall . Vis was about 5 metres and water temp 25 degrees. The…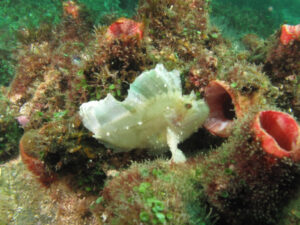 25th March 2018 – Certifed PADI Freedivers
South Solitary Island was our best choice today considering the conditions first dive site was Buchannan's wall. Vis wasn't the best five - ten metres, water temp 25 degrees and all the usual critters down there includingTurtles, Wobbegong sharks and schools of Bullseyes. Second dive was a drift from the top end, Our divers got in…
20th March 2018 – Leopard Sharks at North Solitary Island
Taking advantage of the calm sea conditions, we ventured up to North Solitary Islands for two very nice dives today. Slipping in at Anemone Bay for dive one, we spotted two Leopard Sharks along with some big Black Cod, schools of Fusiliers and Green Turtles. Dive two was spent enjoying the area around the Elbow Cave.…