Category:
Local Dive Report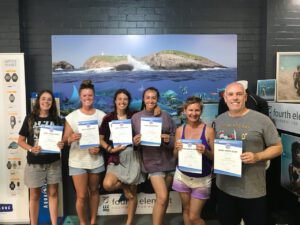 28th January 2018 – Brand New Open Water Divers
We had some very happy PADI Open Water divers today who completed their four day course at South Solitary Island. There was lots to see up the northern end of the island, at the Gantry and Buchanan's Wall including Moray Eels, Black Cod, Eagle Rays, Spanish Dancers, Painted Crayfish and a very chilled out Hawksbill Turtle.…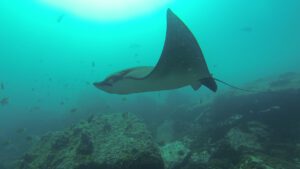 Saturday 27th January – Hammerheads! Eagle Rays! Turtles!
Today was yet another magical day of diving at South Solitary Island! Great vis and warm water made for ideal conditions. Some of our divers were even lucky enough to spot a school of Hammerheads off Manta Arch! The Boulder Wall was also the place to be! Check out this Eagle Ray who come to say…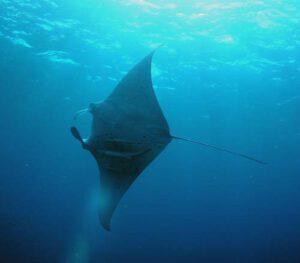 26th January 2018 – Manta Ray for Australia Day
Australia day 2018 will be remembered for the beautiful Manta Ray that swam with our scuba divers and even snorkelers at the Gantry, The ray hung around in the area for about 15-20 mins and lots of people got to see it. 2Wild done their dives up the northern end and got up close with a…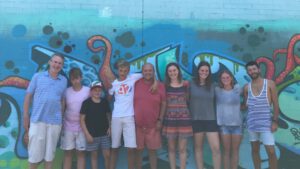 25th January 2018 – Certified Open Water Divers
Grey Nurse Sharks, Turtles and Bullrays all welcomed our new PADI Open Water Divers into the world today as they all become certified!!! Dive one was at Buchanan's Wall and Dive two was a drift through the gap in the island around to The Gantry, both dives had plenty to see including Blue Groupers everywhere, Kingfish,…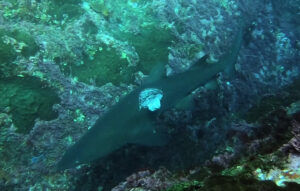 24th January 2018- Grey Nurse Sharks being hunted by Hammerheads!
Today was almost perfect conditions on top of the water and very good underwater at South Solitary Island. Whilst our Open Water Diver students were on one side of the island enjoying flat conditions, at Manta Arch the certified divers enjoyed a great dive with heaps of Grey Nurse Sharks. It was obvious they were hiding…
23rd January 2018 – Open Water Students Swim with Hammer Head Sharks
The surface was still a little choppy but the visibility had improved a lot at South Solitary Island, everyone decided to do Manta Arch for dive one and some of the divers went through the Gap to The Gantry. Underwater on both dives the water was a little milky but still good enough for everyone to…