Category:
Local Dive Report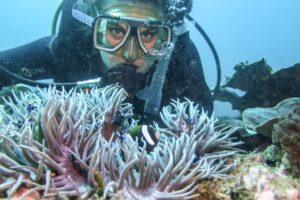 21st January 2018 – Waiting the 30 m visibility
With being told that the blue water is nearly here and the unexpected visibility up the northern end of South Solitary Island the Gantry was the prime spot with 8-10m visibility and plenty to see including turtles, Eagle Rays, Fusilers, Blue Tangs, and couple of Bluelipped Anenomes near 5m rock Fingers crosses for clear water tomorrow!!!…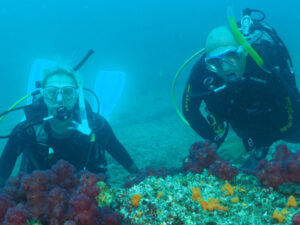 Sunday 21st January 2018-Conditions improved at South Solitary
Conditions both on the surface and underwater improved today out at the "Light". As the day went on a slight current picked up and so did the visibility. The water had a nice blue to it, but still a little milky at the start. Still ony a brief sighting of 1 Grey Nurse Shark, but it…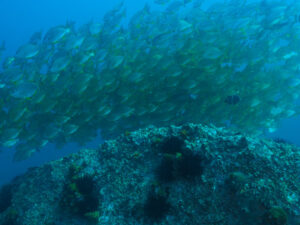 Saturday 20th January 2018-Back at South Solitary Island
After a few days of rough seas and strong winds, we were out at South Solitary Island again yesterday and today. With the swell dropping today, conditions were suitable for diving but not fantastic. Visibility picked up to around 10 to 15 metres today in patches, however it dropped slightly during the morning with the tide.…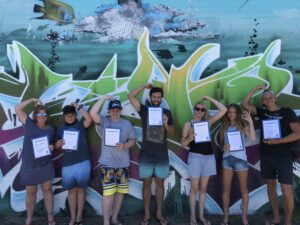 12th January 2018 – Open Water Divers swim with Turtles
Visibility was still a little low today along with the temp but the marine life under water was in abundance. With both boats out we had all the students on Wildfin and certified divers on 2 wild, the northern end was the calmest although there was no wind what so ever. All the divers had a…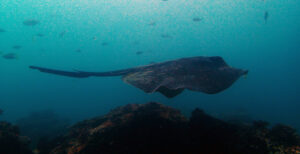 11th January 2018 – Ray city at South Solitary
The Ocean today was beautiful and flat which made surface conditions awesome!! although the water was a little dirty and cold South Solitary Island still had a lot to offer including Bull Rays, spotted Sting Rays, Shovel Nose Rays and an absolute monster on a Grey Sting Ray which would of measured an easy 6 metres…
10th January 2018 – Manta Mania!
Again today a Manta Ray was spotted at South Solitary Island this morning! Cruising the shallows around Shark Gutters, some of our divers were lucky enough to spot this gentle giant. Grey Nurse Sharks, Black Cod, Turtles and Bullrays were just some of the highlights. Vis 10-12m, temp varying from 19-22c.