Category:
Local Dive Report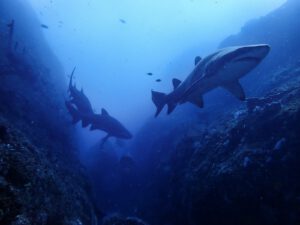 9th November 2020 – Magic Monday
Today we made the trip out to South Solitary Island, as sea conditions improved, and that nice warm blue water was still evident. For the first dive, we had divers jump in at Cleaner Station, where we had them explore the top end of the island. During the dive, we saw large Black Cod, Green Sea…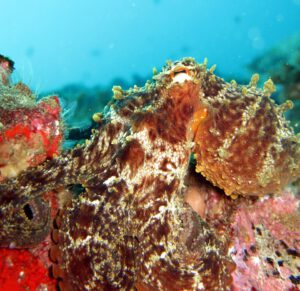 8th November 2020 – South West Solitary Island
South Solitary Island was the planned location today but with deteriorating conditions on the journey out South West Solitary Island was the final decision and conditions did not disappoint. Both dives at South West Solitary Island had 15-18m visibility and lots to see including - Eastern Blue Gropers, Big Wobbegongs, Banded Shrimp, Pomfreds, some inquisitive Octopus…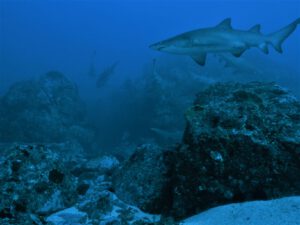 7th November 2020- Conditions were not what they forecast
With the wind still blowing 9.00pm the night before, we were surprised to find the conditions were vastly changed and ok to venture out.  Whilst the water clarity had dropped, it was still very good. The advanced divers dived Manta Arch with around 30 Grey Nurse in the gutter surrounding the Arch. The other divers entered…
5th November 2020 – Hammerhead Heaven!
Today we headed out to South Solitary for a double dive. The First Dive was off Buchannan's Wall, with some our divers heading deeper, and some keeping shallower. The water was a beautiful 25m+ visibility when dropping in. We saw plenty of Turtles, some Clownfish among other fish. We saw a slipper lobster, and a small…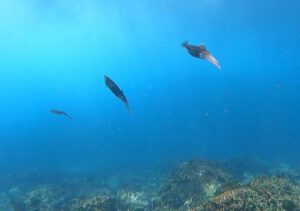 4th November 2020 – Blue Water Wednesday
After a few days out of action, sea conditions improved allowing us to head out with a boat load of keen divers to South Solitary Island for a double dive. The blue water was still evident, being able to see the bottom comfortably from the surface. Dive one, we had one group descending at Manta Arch…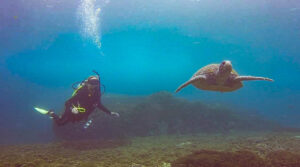 1st November 2020 – Turtles Galore at The Gantry
We made the most of our window of good weather today and had two boats out at South Solitary Island. Both boats had some pretty epic dives for the morning with plenty to see including, Grey Nurse Sharks, Bullrays, Kingfish, Nudibranchs, Eagle Rays, Wobbegongs, Blue Tangs, a playful Mantis Shrimp and loads of turtles between The…