Category:
Local Dive Report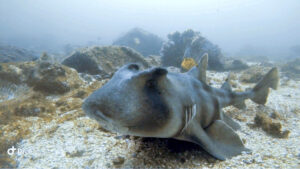 8th October 2020 – Crested Horn Shark Visits South Solitary Island
Surface conditions today were not the best and underwater was the place to be! Dive one was at Buchanan's wall due to the northerly wind but our divers spotted 4-6 turtles along the wall, a Bullray, Wobbegongs, Lionfish and lots of Nudibranchs. Dive two we decided take the safe approach and stay at Buchanan's Wall but…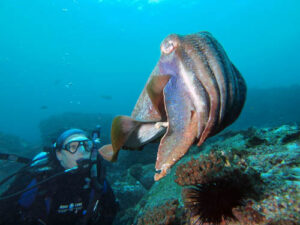 7th October 2020 – First Giant Cuttlefish of the season!
With calmer winds in the morning, we headed out on 2 Wild for a double dive, both dives today on Buchannan's Wall. On the first dive, our divers saw a mixture of turtles - a big hawksbill, Barney our resident turtle, and a Big Green Sea Turtle. We spotted our friendly Blue Grouper from yesterday, along…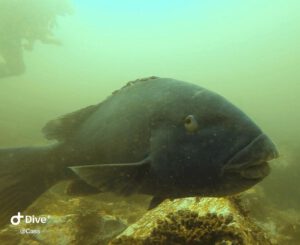 6th October 2020 – Grouper Time!
On a lovely morning we headed out for a Double Dive on 2 wild. For the first dive we dropped into Buchannan's Wall. Here our divers saw a Green Sea Turtle, along with our favourite super friendly blue grouper! Today's photo is featuring our Blue Grouper, taken by Divemaster Cassie! We also spotted a Pipefish, along…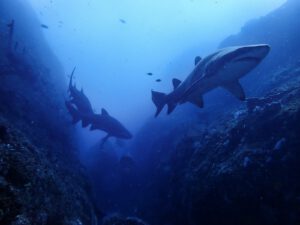 5th October 2020 – Seal Visits South Solitary Island
Scuba Diving seems to be the pick for the schools holidays as we have booked boats for the next 5 days!!! Dive one today was at Shark Gutters, visibility was down a bit with 5-8m and temp was a cool 17-18C. Lots to see including Grey Nurse Sharks, Octopus, Turtles, Leafy Scorpion Fish, Spanish Dancers and…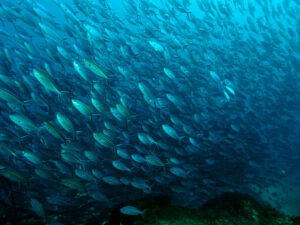 4th October 2020 – Early start helps the divers
The hour earlier start with Daylight Savings helped the divers today as they dived Manta Arch before the wind blew up. As soon as they asended a breeze kicked in. A dozen Grey Nurse around the shallows with only a couple in the Arch. Morning tea was down at Archies Cave out of the wind and…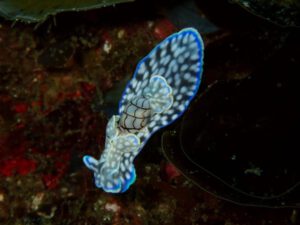 3rd October 2020 – Blue Seas!
Today we headed out on a beautiful Saturday morning to South Solitary Island for our Double Dive trip. For the first dive, we dropped our divers in from Cleaner Station to Manta Arch. They spotted plenty of Grey Nurse Sharks in the arch, along with a Green Sea Turtle. They spotted Nudibranches, Flatworms, and some semicircle…