Category:
Local Dive Report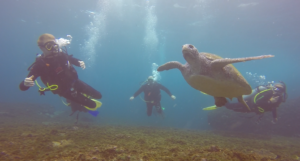 1st October 2020 – Turtle Thursday
Today we took 2 Wild out to South Solitary for another double dive. On our first dive, we dropped some divers into Cleaner Station for a drift to Buchanan's Wall, whilst others stayed at Buchanan's Wall. They spotted 5-6 Grey Nurse Sharks at Cleaner Gutter, and a few more on North Boulder Wall. They spotted a…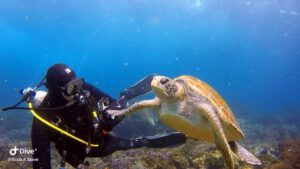 30th September 2020 – Whale Soundtrack to South Sol
Today we headed out to South Solitary with a boat full of divers for a double dive, seeing 4-5 pods of breaching whales put on a show on the trip out. Our first dive was at Manta Arch. It was Grey Nurse Shark city here, with Nurses cruising all about.  Between the sharks, we spotted schools…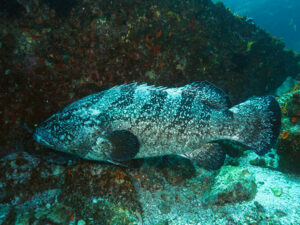 29th October- Are Black Cod really Black?
Two dives at South Solitary Island today, started with Manta Arch on the first for the advanced divers. Another sighting of the big Queensland Groper was only brief as he raced away into the deep. We also saw a dozen Grey Nurse sharks  that were spread out over the area. Finishing at Cleaner Station on that…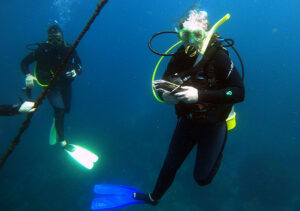 28th September 2020 – Blue Water At South Solitary Island
Both dives today were at the Northern end of South Solitary island hiding from the southerly wind. Dive one had all divers dropped in on Cleaner Station, one group of divers made they way to the sanctuary marker and spotted two Grey Nurse Sharks, also seen on Dive One were  Black cod, Turtles, Moray Eels, and…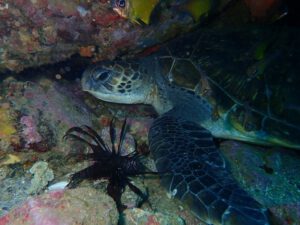 27th September 2020 – Certified Open Water Divers
South Solitary Island was the pic for today as it gave us some good protection from the southerly. Dive one was at Cleaner station where we seen 1-3 Grey Nurse Sharks, Octopus, Blue Gropers and a few Bat Fish hanging around the mooring. Dive two was at Shark Gutters, this dive had plenty of Wobbegongs, Nudibranchs,…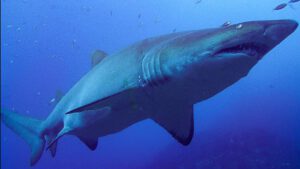 19th September 2020 – Awesome conditions at South Solitary Island
We had some awesome conditions this morning for our double dive at South Solitary Island!!! Dive one was at Manta Arch and we got up close with a few of the locals as the pic shows!!! Dive two was focused up the northern end of the island checking out all the gutters and part of Boulder…