Category:
Local Dive Report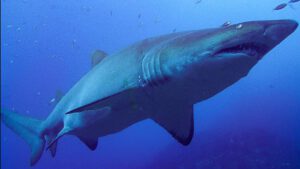 19th September 2020 – Awesome conditions at South Solitary Island
We had some awesome conditions this morning for our double dive at South Solitary Island!!! Dive one was at Manta Arch and we got up close with a few of the locals as the pic shows!!! Dive two was focused up the northern end of the island checking out all the gutters and part of Boulder…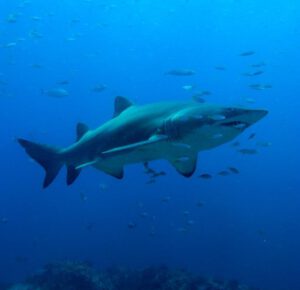 13th September 2020 – Spectacular Conditions at South Sol
With another busy day of Whale Swimming, Whale Watching, and Scuba Diving planned, 2 Wild Headed out to South Solitary Island for a double dive. For the first dive we dropped one group of Divers in at Manta Arch and one group headed to Cleaner Station. At Manta Arch the divers spotted more than a dozen…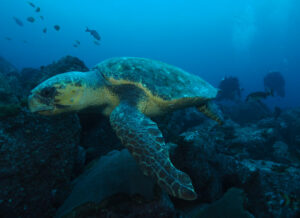 12th September 2020 – A Busy Day Diving and Whale Swimming
The Swell was up when we arrived, but abated during the morning. For our first dive,  we dropped a group off at Manta Arch, whilst others dived Cleaner Station. Plenty of Grey Nurse sharks at Manta along with a Queensland Groper, and a few close encounters with Grey Nurse at Cleaner Station. Barney, the loggerhead turtle…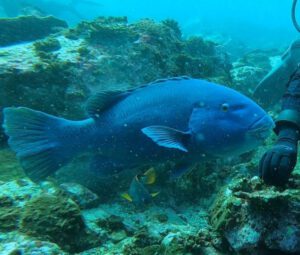 9th September 2020 – Blue Wednesday Dives!
9th September 2020 Today we headed out to South Solitary Island for a double dive. The surface was a little choppy so we headed to Buchannans Wall for our first dive. We dropped into Buchannan's Wall for dive one, some of our divers seeing a cowl-nose ray swimming away. Close by there was a really big…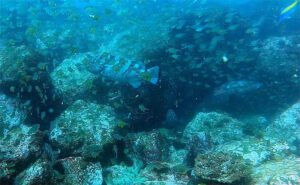 6th September 2020 – Rough on top, but great underneath.
With some seasoned divers from Dive Centre Manly onboard, we ventured out, knowing it will be a bit of a rough ride getting there. We sheltered from the conditions on the northern end of South Solitary and the divers enjoyed the diverse range of fish life that we have to offer. They were surprised to find…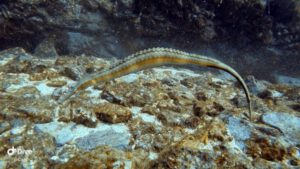 3rd September 2020 – Plenty to see on September 3!
Today on the 3rd September 2020, with winds and seas thankfully calmer than predicted, we headed out to South Solitary Island for our Double Dive. On our first dive, we headed out to Buchannans Wall. Here we saw a Cuttlefish, plenty of Wobbeygongs, and a very friendly Blue Grouper! There was a Lionfish, some Black cod,…