Category:
Local Dive Report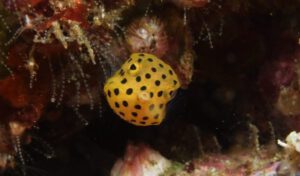 30th August 2020 – Sweet Sunday!
For today's dive on 30th August 2020, we took 2 Wild out to South Solitary Island. After a smooth boat trip out, our divers dropped into Cleaner Station for their first dive. Here we spotted a handful of Grey Nurse Sharks and some Black Cod. There were plenty of wobbeygongs, and heaps of nudibranches in Cleaner…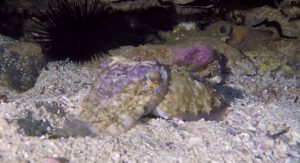 27th August 2020 – Clear Water Thursday!
Today, 27th of August 2020 we headed out for a double dive with a boat as full as COVID restrictions allow us! For our first dive, we had one group head into Manta Arch, and a 2nd group head into Cleaner Station. At Manta Arch 15-20 Grey Nurse Sharks were seen, along with some big black…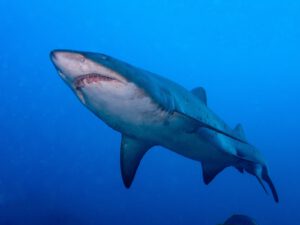 19th August 2020 – Grey Nurse Galore
After a rather smooth trip out to South Solitary Island we had the certified divers drop into Manta Arch to check out the Grey Nurse Sharks, Black Cod and big schools of Tarwhine. The students went in at Cleaner station where they saw lots of Wobbegongs, a few Grey Nurse Sharks and some Eagle Rays in…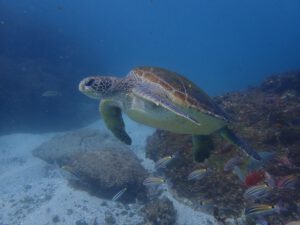 17th August 2020 – Monday Marine Madness
The ocean this morning was beautiful and perfect conditions for a double dive at South Solitary Island. Dive one everyone descended down Cleaner Station mooring to find 6-8 Grey Nurse Sharks, Black Cod and a large turtle in cleaner station cave. Dive two was a drift from Cleaner Station down to The Gantry we seen loads…
16th August 2020 – Beautiful Sunday Dives!
Today we had a mix of certified divers and students head out to South Solitary Island. For the first dive, our certified Divers headed from Manta Arch to Cleaner Station. Here they saw 20+ Grey Nurse Sharks! Our student Divers dived Cleaner Station with more sharks here too! They also spotted some black cod, a few…
15th August 2020 – South Solitary Island
With a poor forecast we were a little surprised that the sea conditions had improved, so "2 Wild" headed out to South Solitary Island for a double dive. The wind was coming from the north so Buchanan's Wall was decided for dive one. Down the wall Turtles, Bullrays, Blue Grouper and Wobbegong Sharks were the highlights. …