Category:
Local Dive Report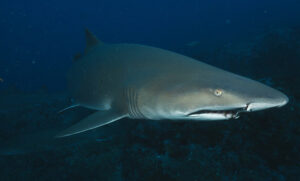 20th May 2020 – Charters to South Sol are back!
Today, 20th May 2020 was an excellent day as it is our first trip- returning to South Solitary Island with customers on board! With only a max of 8 divers aboard Wildfin, we had a nice day of Diving. Starting at Manta Arch we had roughly 8 to 10 Grey Nurse sharks in the area crusing…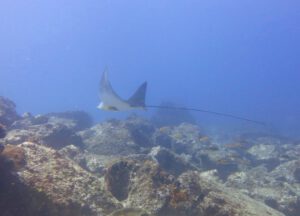 17th May 2020 – Too rough for South Solitary- Great at Muttonbird.
With a SW wind blowing, conditions were not good for the Solitary Islands, but tucked away at Muttonbird Island, we had nice flat seas. With a little surface current, brought in by the wind, we found some upwelling and shelter from the southerly swell gave us clean water for this inshore site. Using the boat for…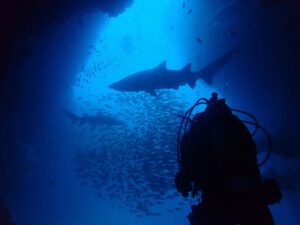 13th May 2020 – Pimpernel Rock
We had Wildfin running the the shore dives this morning while 2Wild steamed north all the way to Pimpernel Rock to carry out a Grey Nurse Shark and Black Cod survey! The Mutton Bird shore dives had lots to see including Nudibranchs, Blue Gropers, Octopus and some cute little Squid. Pimpernel Rock never disappoints!! We had…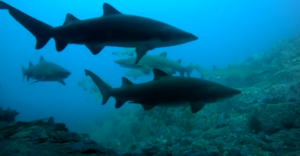 7th May 2020 – Sweet Lil South Sol
[vc_row][vc_column width="1/4"][vc_column_text] 7th May 2020 Today Mike, Deb, and Tara jetted out to South Solitary Island for a quick dive before work. After hopping into the water at Manta Arch, a large group of Grey Nurse's were spotted in the Arch, behind a hawksbill Turtle having a snack on some of the rocks in front. There…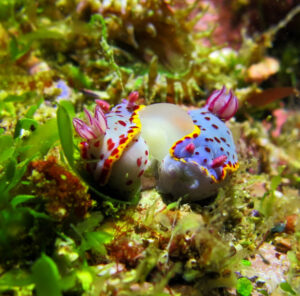 2nd May 2020 – Muttonbird Island Goodness
The wind from the North West made surface conditions a little choppy but once underwater it was quite pleasant. There was lots to see including Octopus, Nudibranchs, Goatfish, Morish Idols, a single Grey Nurse Shark, Turtles, Stingrays and a huge Eastren Blue Groper. File photo taken by Sarah Devery Visibility 5-8m Temp 20-21C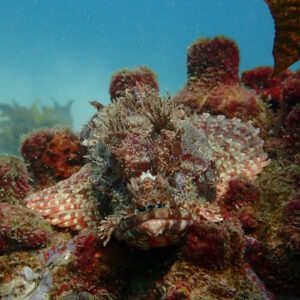 27th April 2020 – Muttonbird Monday Shoredive
27th April 2020 Today on the 27th of April 2020, we set out for an assissted Shore Dive off of Muttonbird Island. We loaded up Wild Fin with our Diver's gear and steamed around to the northern side of Muttonbird Island. Our customer's climbed down the end of North Wall and snorkelled to our boat to…