Category:
Local Dive Report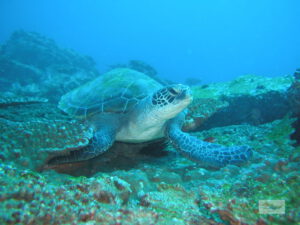 6th March 2020 – Blue Water At South Solitary Island.
After almost a week out of the water visibility had improved at South Solitary Island, the bottom could be seen from the boat. Dive One had all divers descend down the mooring at Buchanan's Wall,  Lots of interesting Critters on the wall, Leaf Fish, Nudibranchs, sleeping Green Turtles, and wobbegong sharks everywhere.After our surface interval we made…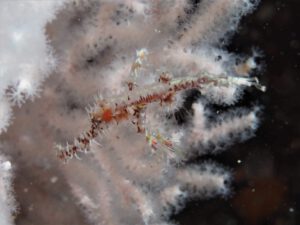 1st March 2020 – The Big and the Small at South Solitary Island
We went out today in search of the beautiful Whale Shark spotted yesterday but unfortunately it must have moved on, this didn't dampen the moods of the dives at all. Both dives this morning were up the northern end of the island as this was the calmest location, we had lots of Black Cod, Kingfish, Sweep…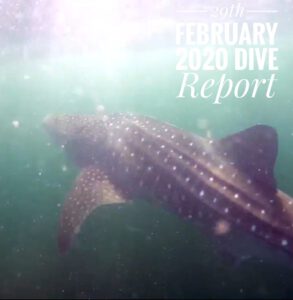 29th February 2020 – Leap Day Whale Shark
29th February 2020 Today, on leap-day 29th February 2020, we saw a whale shark at South Solitary Island... At the beginning of Dive 1, we dropped down to Cleaner Station. Just below the surface we saw our Whale Shark. This is the first time that Jetty Dive has seen a Whale Shark at South Solitary Island!…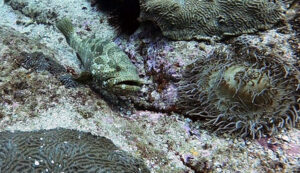 25th February 2020 – Lovely warm water and getting better!
25th February 2020 Today, 25th February 2020 we headed out to South Solitary for our Double Dive. For dive one, we descended down to Shark Gutters. Among the schools of fish, there were heaps of octopus! At the start of this dive we saw some lionfish, and a  Juvenile Yellow Boxfish. There were Black Cod, Blue Angelfish,…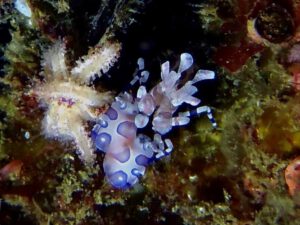 23rd Febuary 2020 – Visibility Improving At South Solitary Island.
  After a quick ride out to South Solitary Island,  "2Wild" made its way up to the Northern end of the island where surface conditions were calmer. All divers descended down Shark Gutters mooring for their the first dive, a School of Barred Barracuda swam by, Grey Nurse Shark were not abundant but still about in…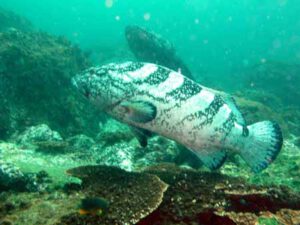 Saturday 22nd Febuary 2020 – Finally Back In The Water At South Solitary Island.
After two weeks out of the water "2Wild" headed out to South Solitary Island, where it was decided Both dives would be at the top end of the Island getting some protection from the southerly wind. Dive One had all divers descend on Shark Gutters, and the marine life was a amazing!  Fish everywhere with two…