Category:
Local Dive Report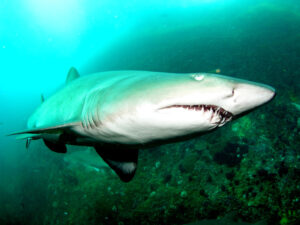 5th January 2020 – Southerly blows through at South Solitary Island.
  After a day off of the water, Wildfin headed out full of students and certified divers. All the divers dropped in at Buchanans Wall. Wobbegong Sharks, Lionfish, Blue Fusiliers, and a Green Turtle being cleaned by a Cleaner Wrasse were seen on dive one. After morning tea, Wildfin headed up to the Northern end of…
3rd January 2020 – Visibility Improved!
3rd January 2020 Today, 3rd of January 2020, we took out Wild Fin to South Solitary Island for our double dive  trip and were very pleased with the conditions! For our first dive we took on Buchanan's Wall. There was plenty of marine life to see, and the visibility to go along with it! We spotted…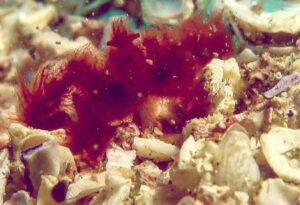 2nd January 2020 – First Dives for the New Decade!
For the first dives of the new year "2 Wild" headed out to South Solitary Island. A fair bit of swell  on the way out, but we sheltered from it on the western side. First up our divers rolled in at Buchanan's Wall; where lots of fish life was seen, along with Nudibranchs, Popcorn shrimp, Octopus,…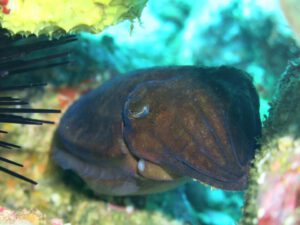 31st December 2019 – Last Dives of 2019
With conditions freshening both Wildfin and 2Wild headed out to Split Solitary for the very last dives of 2019. For the first dive 2Wild's divers rolled into Turtle Cove and Wildfin's at Mikes Mooring where our divers saw several juvenile grey nurse, along with a large loggerhead (not Barney), dwarf Lionfish, Nudibranchs, Cuttlefish and a Blind…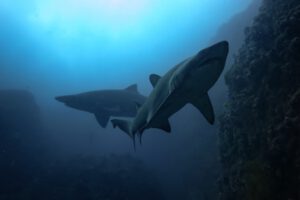 30th December 2019 – Improved Conditions at Split Solitary
2Wild ventured out to South Solitary Island while Wildfin went to Split Solitary Island, Buchanan's Wall had the two Leaf Fish again, Turtles, Nudibranch's and a large Octopus. The word from Wildfin that the visibility was better closer in was to hard to turn down. Split Solitary had 8-12m Visibility plenty of schooling fish, lots of…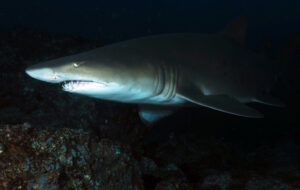 29th December 2019 – Grey Nurse Sharks are back
Visibility was still down at South Solitary Island today but our divers still managed to find lots of cool marine life on their dives. Buchanan's Wall was chosen for dive one and a drift from the top end down Boulder Wall to The Gantry for Dive two, we had Scorpion Leaf Fish, Turtles, Wobbegongs and Nudibranchs…