Category:
Local Dive Report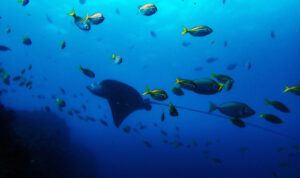 27th December 2019 – Friday Ray Day
27th December 2019 Today, on the 27th December 2019, was a beautiful day at South Solitary. Today's first dive was at Buchanan's wall, with both boats mooring up. We saw a beautiful Leaf Scorpion Fish, slipper crayfish, Black Cod, and multiple octopus, among beautiful fish life. After a pleasant surface interval and morning tea, both boats…
26th December 2019 – 25m Visibility for Boxing Day Divers
The visibility at South Solitary Island is getting better by the day with a solid 25-30m this morning. Dive one was at Buchanan's Wall, we had a beautiful Leaf Scorpion Fish perched on some blue sponge high on the wall and a large Green Sea Turtle come check out the divers. Morning tea was served for…
24th December 2019 – Blowing Bubbles on Xmas eve
Christmas Eve diving bought a lot of fun and excitement during our dives this morning at South Solitary Island. Dive one was at Buchanan's Wall and dive two was up the northern end and a drift to The Gantry. While some of our staff members were in the festive mood and rocked the Santa hats under…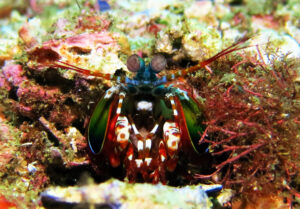 23rd December 2019 – Double Boats to South Solitary island
Wildfin and 2Wild loaded up and steamed out to South Solitary Island this morning!! The northern end of the island was the pick as the southerly wind was still blowing through. Lots to see underwater on both dives today including Black Cod, Bullrays, Eagle Rays, Grey Nurse Sharks, Moray Eels, Popcorn Shrimp, Turtles and a very…
21st December 2019 – Summertime diving at the Solitaries!
Calm sea conditions and clear water made for some excellent diving at South Solitary Island today. Slipping in at Buchanan's Wall for dive one, our divers were inundated with life. Turtles, black cod, lionfish and some cheeky clown fish were just some of the highlights on this dive. Dive number two was spent searching for grey…
20th December 2019 – Friday at Shark Gutters!
20th December 2019 Today, on the 20th December 2019 we headed out on 2wild for a double dive! Both of our dives were at different parts of shark gutters. Our divers saw plenty of Grey Nurse Sharks and wobbegongs - one big wobbeygong was even blocking the entry of our "swim through"! There were storms of…