Category:
Local Dive Report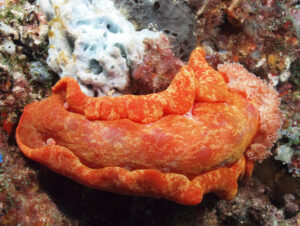 18th December 2019- The Diving is getting very Summery!
The two dives today were at the northern end of South Solitary Island, and felt like summer was finally here. A lovely 22c and was alive with fish. Heaps of Wobbegongs were about, a few Grey Nurse Sharks were cruising around, again a bunch of Old Wives and some big Black Cod. Along with clouds of…
16th December 2019 – Monday at South Solitary
16th December 2019 Today on the 16th December 2019, we took out 2Wild to South Solitary Island. Both dives were conducted at the top end of the island, hiding from the forecasted southerly wind. Dive one was at Cleaner Station. All of our divers dropped down into an abundance of marine life, including our beloved Grey…
15th December 2019 – Clear Skies at South Solitary Island
Two boats full of divers headed out to South Solitary today, 2 Wild had the certified divers on board, Wildfin was full of students. All the dives were at the top end of the island, Turtles, Bullrays, Lion fish, Hermit Crabs, Grey Nurse Sharks, were all seen on dive one. After morning tea all divers dropped…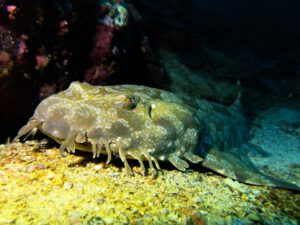 12 December 2019 – Certified Master Scuba Diver
2Wild full of keen divers we zipped out to South Solitary Island to blow some bubbles. Dive one had the Deep and Advanced divers get in at Manta Arch while the Open Water Divers got in at Cleaner Station, they had plenty of Grey Nurse Sharks, Octopus, Moray Eels, and Nudibranchs everywhere. Once the soup, tea…
11th December 2019 – Wobbegong Wednesday!
11th December 2019 Today, 11th December 2019, we headed out with a full boat to South Solitary Islands for our dive trip. Dive one was at Shark Gutters, which once again lived entirely up to its name. There was heaps of Grey Nurse Sharks, Wobbegongs, and even an Octopus. Some Blue Tangs, some Red Rock Cod…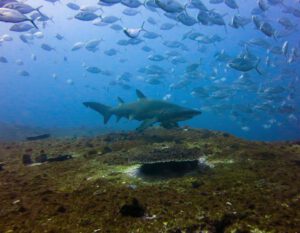 8th December 2019 – Discover Scuba Divers mix with Grey Nurse Sharks
The skies were clearing, and the water looked inviting out at South Solitary Island. Both dives today were up the northern end at Shark Gutters and Boulder Wall and the visibility had cleared up a lot, the abundance of life today was crazy with Grey Nurse Sharks, Bullrays, Orangutan Crabs, Schools of Sweep and Bullseyes. On…