Category:
Local Dive Report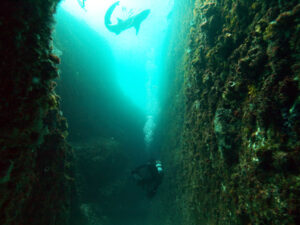 28th Oct 2019- Finally out Diving after bad weather
After almost a week of bad weather, we finally got out to South Solitary with some reasonable conditions. Sea was a bit bumpy but nice and protected around the northern side of the island. First Dive for the advanced divers was starting in Manta Arch, where we found a lonely Grey Nurse Shark with a Lionfish…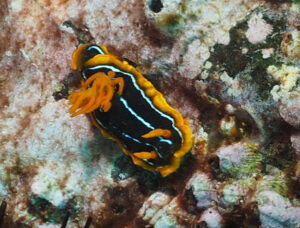 23rd Oct 2019 – Mid Week brings Nice Diving.
After pushing through the smoke we found South Solitary Island in clear air and what looked like Clean water. We were a little disappointed to find it wasn't really clear as we entered the water at South Boulder Wall mooring. With a slight push against us we made our way along the Wall to Shark Gutters…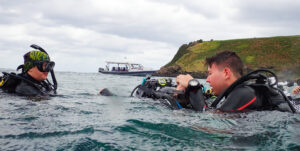 20th October 2019 – Muttonbird Island Rescue Course
That's a wrap!! The PADI Rescue Diver Course is complete and everyone had an absolute blast. Plenty of laughs and lots of learning Congratulations to Kendal, Josh, Jarred, Michael and Connor who all become certified today!! Photos are from today's Rescue adventures at Muttonbird Island. Visibility - 2-5m Temp - 19C
19th October 2019 – Saturday Sharks & Rescue in Training
19th October 2019 On our dive today, 19th October 2019, we had a very pleasant trip out to the islands with beautiful calm conditions. Our dive sites for the day were based at and around Shark Gutters. After all of our divers dropped in at Shark Gutters for the first dive. We dived near Cleaner…
16th October 2019 – Midweek diving at South Solitary
16th October 2019 Today on the 16th October 2019 our first dive was at Buchannans Wall and our second at Shark Gutters to south wall. There was plenty to see on both dives! At Buchannans Wall we spotted turtles, black cod, and schools of BullsEyes, and Sweep. We had a short surface interval, and morning tea,…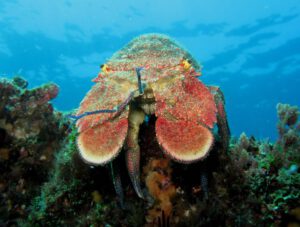 12th October 2019 – Open Water Divers Love South Solitary Island
Today's dives at South Solitary Island were awesome!! We had some good visibility that varied from 12-18m, both dives today were up the northern end as this was the most protected area. There was plenty to see all day with Nudibranchs, Slipper Lobsters, Mantis Shrimp, Grey Nurse Sharks, Bullrays, Sweeps, Tarwhine, Kingfish, Turtles and much more.…