Category:
Local Dive Report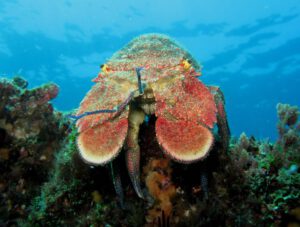 12th October 2019 – Open Water Divers Love South Solitary Island
Today's dives at South Solitary Island were awesome!! We had some good visibility that varied from 12-18m, both dives today were up the northern end as this was the most protected area. There was plenty to see all day with Nudibranchs, Slipper Lobsters, Mantis Shrimp, Grey Nurse Sharks, Bullrays, Sweeps, Tarwhine, Kingfish, Turtles and much more.…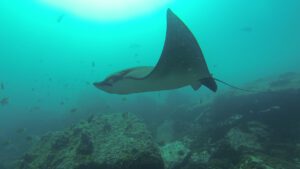 11th October 2019 – Sharks Galore At South Solitary Island
Today we found conditions had improved over night, with a calmer dive-site at South Solitary Island, all the divers dropped in at Shark Gutters  to see heaps of fish activity in the water. Along with half a dozen grey nurse sharks, we spotted a couple of Eagle rays, heaps of schooling fish Tarwhine, Bull eyes and…
10th October 2019 – Grey nurse, eagle rays plus so much more!
Sheltered from the wind and swell, Shark Gutter's at South Solitary Island was the perfect location for today's dives. After a short swim from the mooring our divers came across a number of grey nurse sharks, a friendly green turtle and a squadron of eagle rays. The boulder wall was the place to be on dive…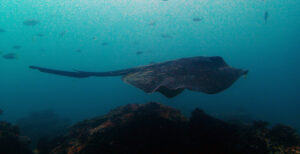 8th October 2019 – South Solitary Island Marine Life Abundance
The northern end of South Solitary Island was the pick for today's dives to keep away from the southerly wind. Dive one had everyone in at Manta Arch, we had a couple Grey Nurse Sharks, huge Black Cod, Lionfish and a shy little Mantis Shrimp. Dive two we moved around to Shark Gutters and stayed there…
6th October 2019 – Great Vis At South Solitary Island
After a smooth trip out to South Solitary Island, the Advanced divers dropped in at Manta Arch and made their way to Cleaner Station, and the other two groups dropped in at Cleaner. All the divers saw Grey Nurse Sharks around the Arch, and also hanging around Cleaner Station. Eagle Rays were sighted, schools of Tarwhine,…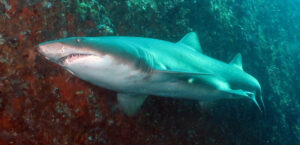 4th October 2019 – Blue Water at South Solitary Island
This mornings trip to South Solitary Island was a little bumpy and a bit slow going but once we arrived we were welcomed with the beautiful, blue 25m visibility!! Dive one was at the southern end of the island to get away from the NE wind, our divers had a good look around Buchanan's Wall, Cable…