Category:
Local Dive Report
10th March 2019 – Fish Soup at North Boulder
The clear water at South Solitary is on the come back!! Buchanan's Wall had about 15-20m visibility and the drift from the northern end down to The Gantry was very much the same. Both dives had plenty to see including Bullrays, Eagle rays, Lionfish, lots of Green Sea Turtles near The Gantry, a Stars-and-Stripes Toadfish near…
9th March 2019 – Two Boats Head Out To South Solitary Island
Two boats headed out to South Solitary island today full of excited divers, Wildfin was full of certified divers so they dropped in at Archers Cave, heaps to see in the cave, Black Cod, Wobbegong Sharks, Nudibranchs, Bull eyes, heaps of macro life were also spotted. After morning tea both boats headed up to the Northern…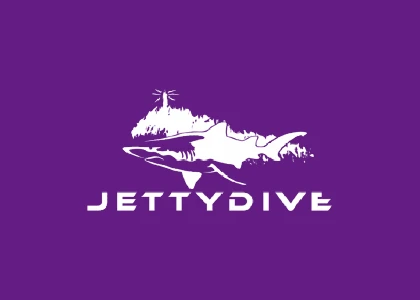 8th March 2019 – Blue Water and Certified Open Water Divers
The blue water is back!!! We had some amazing dives today at South Solitary Island and the northern end of the island was the pick to hide from the southerly wind. Dive one was at South Boulder as this was the calmest for everyone and plenty to see with schools of Travelly, Black Cod, Sweep, Tarwhine…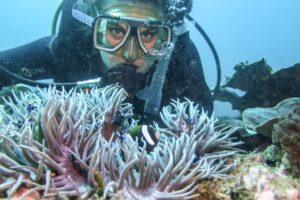 6th March 2019 – Newbie Divers Discover Solitary Island Marine Park
After a long spell from diving due to poor weather and visibility we got out to South Solitary Island today with some students and certified divers. Dive one was at Buchanan's Wall and around Cable Trail, we had lots of schooling fish, Nudibranchs, Wobbegongs, a very friendly Eastern Blue Grouper and loads of Moray Eels. Dive…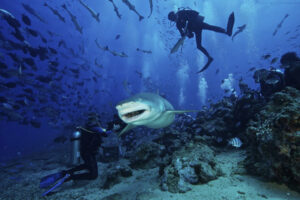 Fiji Trip – Beqa Lagoon only 4 spots left!
Our dive trip to Fiji is almost booked out! Beqa Lagoon is one of the best places in the world to get up close and personal with Tiger and Bull sharks!!! We only have 4 spots left for the trip in June so get in quick and don't miss out on this experience of a lifetime!!!!…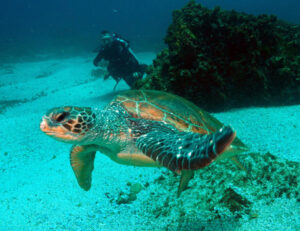 29th February 2019 – Calm Before The Storm as Cyclone Oma Approaches
There is no better way to spend a Wednesday than underwater at South Solitary Island. Our divers saw plenty of action on both dives exploring the north and south sides of the island. Plenty of black cod, turtles, lionfish, moray eels, octopus and bullrays plus lots of macro life too! Visibility still sitting around 15-20m while…