Category:
Local Dive Report
9th January 2019 – Awesome Critters at South Solitary Island
We had some awesome marine life at South Solitary Island today during our two dives at Buchanan's Wall and the top end of the Island!! Although both dives had a cool layer on the bottom it was rather clear down at depth. Both dives had so much to see including Blue Groupers, Lionfish, Turtles, Nudibranchs, a…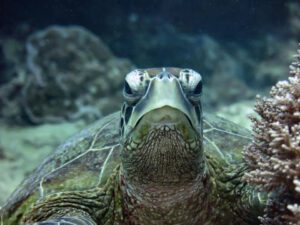 8th January 2019 – First Time Divers Hang Out with Grey Nurse Sharks
With both boats loaded with excited divers we shot out to South Solitary Island for two great dives. Shark Gutters and the Cleaner Station were buzzing with life! Our first time divers even got to mix with the Grey Nurse Sharks. Turtles, Bullrays, Wobbegongs and Black Cod were found in the gutters while the Boulder Wall…
07 January 2019 – Nudipalooza!!
With conditions easing further we were able to concentrate on the top end of South Solitary for both dives for the first time in quite a while. There was plenty to see at Cleaner Station on dive one including six Grey Nurse Sharks packed into the Shark Gutters swim-through, Bullrays, Black Cod, Box Fish and a…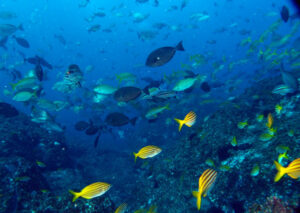 06 January 2019 – North and South Solitary island
With surface conditions easing greatly, Too Wild cruised up to North Solitary, whilst Wildfin jetted out to South Solitary for some rather pleasant diving. Wildfin's divers dropped in at Manta Arch for dive one, A grey nurse, several different Nudibranchs, a Scorpion Leaf Fish were amongst the highlights there. Meanwhile Too Wild's divers rolled in at…
5th January 2019 – Giant Cuttlefish at South Solitary Island
Despite a few bumps along the way, we made our way out to South Solitary Island for a couple of great dives. Sheltered from the wind, Buchanan's Wall made for a great first dive. Turtles, Bull Rays, Lionfish and some pretty cool Nudibranchs were just some of the highlights. Dive two was spent drifting from Shark…
4th January 2019 – South Solitary Island home to so much life!
Despite the sub-optimal surface conditions both boats managed to cruise out smoothly to South Solitary for some EPIC diving! Dive one saw Wildfin's divers drop in at Buchanan's Wall for a memorable dive. A Grey Nurse, Green Turtle, Dwarf Lionfish and a Marionia Cyanobranchiata Nudibranch (today's picture from our instructor Nathan) were the highlights of the dive.…