Category:
Local Dive Report
02 January 2019 – First dive of the New Year!
With good conditions prevailing, Wildfin headed out to South Solitary for some solid new year diving! First dive saw our divers drop in at Buchanan's Wall, a lone Grey Nurse, Banded Coral shrimp, Nudibranchs and a pregnant male pipefish were seen! After the surface interval the divers rolled in at Shark Gutters for a drift dive…
31st December 2018 – Last Dives for 2018!!
We wrapped up the year with two great dives at South Solitary Island today. Hiding from the northerly wind, Buchanan's Wall provided us with ideal conditions for dive one. Octopus, Turtles, Wobbegong Sharks, Box Fish and plenty of Moray Eels were spotted on this dive. After an adventurous entry into Shark Gutters, our divers made their…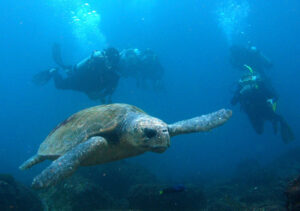 30th December 2018 – Turtle Mania at South Solitary Island
With the holiday season in full swing and only two days left for 2018 we have been very busy with both Wildfin and 2Wild out again today. Dives sites today were Buchanan's Wall, The Gantry, and a drift from Cleaner Station down to The Gantry all the divers had a good time and seen lots of…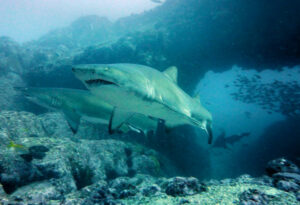 29th December 2018 – Fishapalooza at South Solitary!
Good conditions saw both boats heading out to South Solitary for a morning of exciting dives! The divers from Wildfin dropped in at Manta Arch for a swim through the Gap to the Gantry; several Grey Nurse were seen, along with an Orangutan crab, Scorpion Leaf Fish and one particularly large Hawksbill turtle in the Gap.…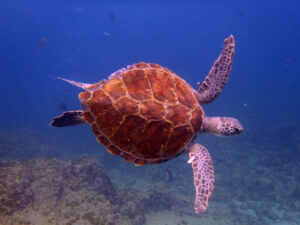 28th December 2018 – Summer Diving at The Solitaries!
With good conditions both Wildfin and Too Wild cruised out to south solitary for some premier diving! Dive one saw the divers from Too Wild descend onto Manta Arch, where several Grey Nurse, a Spotted eagle Ray and an Orangutan Crab were seen. Meanwhile Wildfin's divers dropped into Buchanan's Wall, where a solitary Grey Nurse, a…
27th December 2018 – Hammer Head Sharks makes Happy Customers
With both Wildfin and 2Wild out today full of keen bubble blowers South Solitary Island was the pick for the day. Everyone on both boats had a brilliant day and seen plenty on both dives including Grey Nurse Sharks, Bullrays, a tiny Boxfish at Buchanan's Wall mooring, roughly 9 Turtles near the Gap, a Reindeer Wrasse,…