Category:
Local Dive Report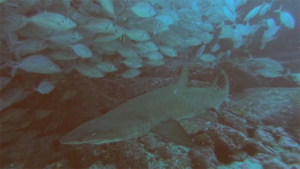 8th-October-2018-South Solitary Island Turns it on
After a quick trip out to South Solitary it was decided dive one would be at the Gantry. Our divers got to mix with Turtles, Lionfish, Bull rays, One of the students saw a small lonesome Hammerhead. After a pleasant surface interval, we moved up to the top end of the Island for dive two. Cleaner…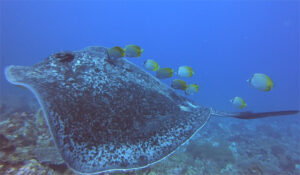 3rd October 2018 – Two Island Duo!
Blue water and 20 degree water temp made for great diving at Buchanan's Wall this morning. Our divers got to mix with Turtles, Black Cod, Lionfish, Bullrays, Mantis Shrimp and lots of schooling fish. Seeking shelter from the freshening northerly wind, we made our way to Split Solitary Island for dive two. So much to see…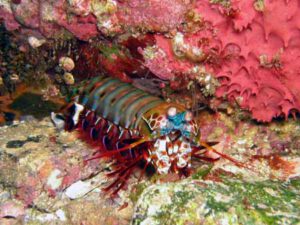 2nd October 2018-Lovely conditions at Coffs Harbour
A great morning to be out on the water at the Solitary Islands today. After a nice ride to South Solitary, the divers chose Cleaner Station and Shark Gutters area for the first dive and then down to South Boulder for the second dive. Grey Nurse Sharks and Black Cod were the big fish features and…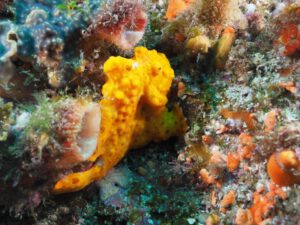 1st October 2018-Finally out for a Dive at South Solitary Island
After having great visibility and conditions last week, and missing out on diving the weekend with poor conditions, we were glad to get in the water today. The trip out was a little bumpy with a stiff SW wind, but we sheltered from it at Shark Gutters and Cleaner Station. Visibility was down a bit but still…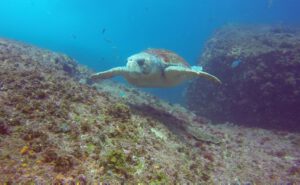 28th September 2018 – Turtle Galore at South Solitary
We braved a little wind today to get out to South Solitary Island but it was worth it with a clear 20m visibility and plenty to see!! Dive one had the certified divers swim from Manta Arch through the gap to The Gantry where they cruised with 3-4 Grey Nurse Sharks, Black Cod, Eagle Rays and…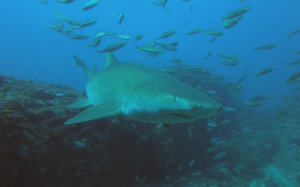 27th September 2018 – Blue Water still at South Solitary Island
We had another good day today at South Solitary Island with blue, clear water and plenty of marine life about. Dive one was at Cleaner Station with a few Grey Nurse Sharks around the mooring, lots of different Nudibranchs in Cleaner Station Cave and some juvenile Black Cod around Cleaner Station Rock. Dive two was a…