Category:
Local Dive Report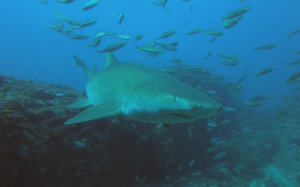 27th September 2018 – Blue Water still at South Solitary Island
We had another good day today at South Solitary Island with blue, clear water and plenty of marine life about. Dive one was at Cleaner Station with a few Grey Nurse Sharks around the mooring, lots of different Nudibranchs in Cleaner Station Cave and some juvenile Black Cod around Cleaner Station Rock. Dive two was a…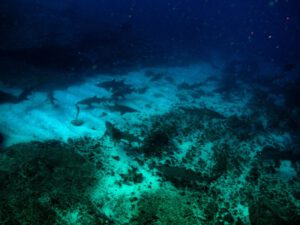 26th September 2018 – 30 to 40 Metre Visibility at South Solitary Island
We were blessed with some spectacular conditions today with no current at all and 30 - 40m Visibility!!! Manta Arch was the choice for dive one and we ended the dive around at Cleaner Station, the arch had about 15 Grey Nurse Sharks there and you could see them from the surface, the swim to Cleaner…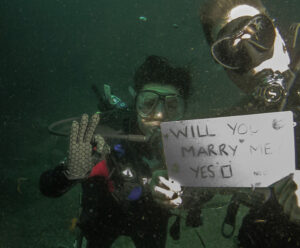 23rd September 2018 – Underwater Proposal on Saturdays Dive
23rd September 2018 -  Today's diving started early to help with our whale swim. Dive one was at Shark Gutters, and it certainly lived up to its name with lots of Grey Nurse Sharks around, schooling fish, Black Cod, and Turtles. The second dive was from Shark Gutters to the Gantry, heaps of fish around…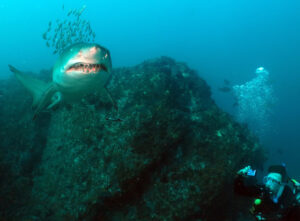 9th September 2018 – Great Diving at South Solitary Island!
Plenty of action at Manta Arch today! Our divers spotting at least one dozen Grey Nurse Sharks, Black Cod, schooling Trevally, Tarwhine, Lionfish and an Octopus. Dive two was spent exploring the northern end of the island. More Grey Nurse Sharks, lots of Nudibranches and a frisky Dusky Whaler Shark were spotted by our divers. Vis…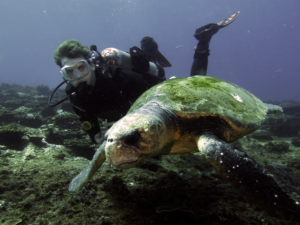 8th September 2018 – Blue Water at South Solitary!
The slight current at South Solitary Island today has brought in some welcomed blue water. Plenty of Grey Nurse Sharks around Shark Gutters and the Cleaner Station area! The Boulder Wall was also buzzing with life! Black Cod, Loggerhead Turtles, Octopus, Spanish Dancers, a Banjo Ray and lots of Nudibranches were spotted by our divers. Vis…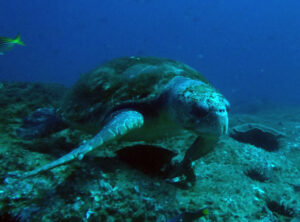 1st September 2018-Gap Swim at South Solitary Island
After a quick trip out, certified divers dropped in at Manta Arch and ended up at the Gantry with a Gap swim. Plenty of Grey Nurse Sharks in the Arch, schooling Tarwhine, Wobbegong Sharks, lots of Turtles were also seen through the Gap. Student divers started at the Gantry. After the surface interval it was decided…