Raja Ampat – November 2023
Papua Explorers Resort – 7 nights twin share Luxury Overwater Bungalows
15 boat dives, unlimited shore dives, Free Nitrox
All meals and flights ex Denpasar, Bali from $5,350 per diver, $4,400 non-diver.
Trip dates: 14th to 22nd November 2023- 1 Twin/Double share room space available!
Second trip dates: 21st to 30th November 2023- this is currently booked out.
Join the Jetty Dive team on this trip to the centre of the Coral Triangle. Raja Ampat. The most marine biodiverse coral reef system in the world. Papua Explorers Resort is also in the centre of the Raja Ampat area, with only short trips aboard the dive boats to the dive-sites.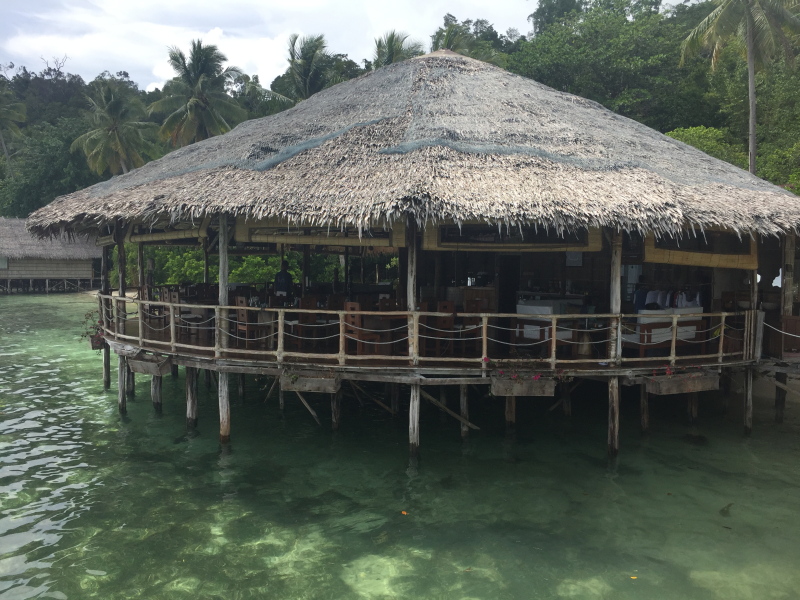 We are diving up to 3 boat dives per day with options to shore dive the house reef with a guide too. The Resort has over-water bungalows with En-suite and private views of the ocean. All meals are served in the dining lounge again looking out over the water. It includes Breakfast, Lunch and Dinner along with afternoon snacks with coffee/tea.
The day spa is out on the jetty, to pick up the cool breeze whilst you are spoilt with a massage. The boats depart from the Dive Shop at the end of the jetty.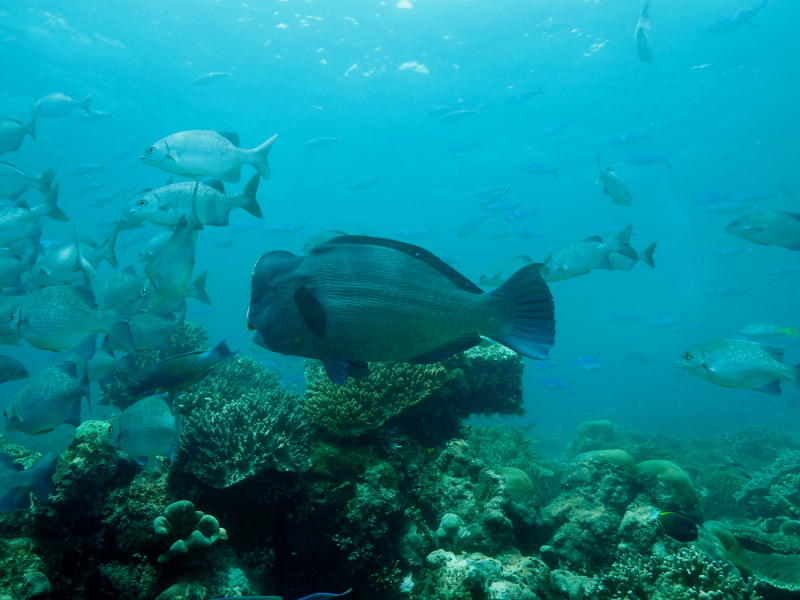 The diving in this region is in 29c water temp, and has a range of marine life from the smallest Nudibranch and Pygmy Seahorse to Manta Rays and Whale-sharks. Abundant school of colourful fish on every dive, whilst the snorkelling can be just as exciting.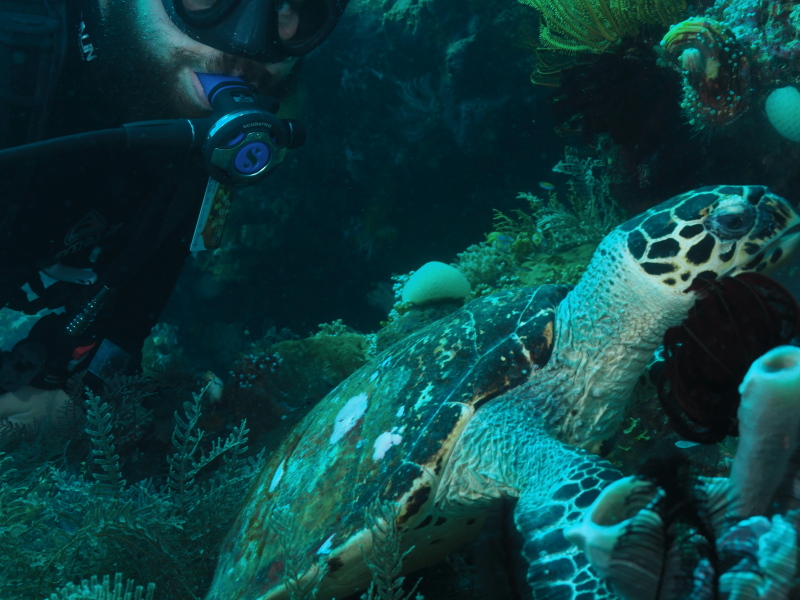 3 Boat Dives per day – Free Nitrox – unlimited shore dives
The trip departs from Bali, so you can arrange your own flights to there (probably cheaper than we can as a group!). We fly into Sorong and then transfer to Papua Explorers by boat. Flights to Sorong and transfers are included in the group deal.
We are also looking at a short extension to this location in Bali. Tulamben, diving the USS Liberty wreck is the option we are considering. If you are interested in this extension, let us know!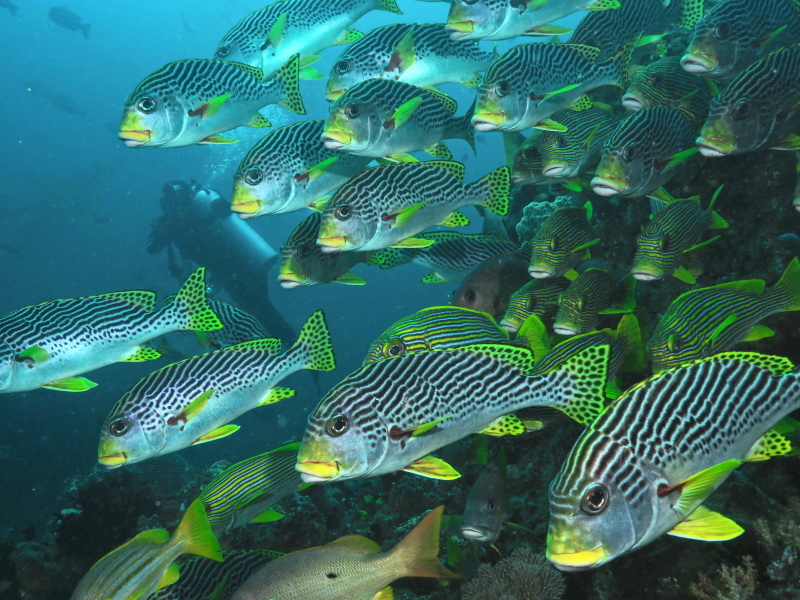 To Book your Raja Ampat Dive Holiday with us, Give Mike a call. (let us know if you want to get on a standby list)
More details on this great trip are available from Mike at Jetty Dive
Download a flyer for Trip 1 (this trip is booked out already)
Download a flyer for Trip 2
More on Raja Ampat and Papua Explorers
Full Day Trips
On these full day trips, we combine sightseeing with diving and snorkeling. We will take along our lunchboxes and we will have a nice picnic lunch. We will also do two dives (or snorkeling sessions in case you are a snorkeler). The dive sites we visit on the full day excursions are different from those that we normally visit. Here is some to look at:
The Passage An amazing day out for snorkellers and divers alike.
Fam Islands An amazing day out with unique coral and Islands
Batana Island The Beautiful Waterfall Island
Wayag Islands across the equator to this paradise
BIRDWATCHING
---
Raja Ampat is a birder's paradise. Flocks of colorful parrots is a distinctive sight when you first arrive to the island. And after the first night's deep sleep, you will be awakened by a chorus of tropical sounds. You will observe eagles above the resort or during your boat journeys. These are common, daily experiences. However, there is a lot more to birdwatching than that in Raja Ampat. Raja Ampat islands are home to three endemics; Wilson's Bird of Paradise, Waigeo Brush Turkey and the famous, crimson plumed Red Bird of Paradise. Other birding highlights include Western Crowned Pigeon, Pheasant Pigeon, Palm Cockatoo, Great-billed Parrot and Moluccan Red Lory.
The Red Bird of Paradise lives up the hills of Yenwapnor village that is next to our Pinsilim Bay. It's a 5 minute boat ride to the village from our resort. Male birds perform their famous courtship dances to attract females with the early lights of the day. Whether you're a birder or not, this is a sight not to miss. For enthusiastic bird watchers, we arrange day trips to Waigeo Island to observe Wilson's Bird of Paradise as well.
Here is a Youtube link to show you the Red Bird-of-Paradise: https://www.youtube.com/watch?v=1DHDUa0vEl8
Go to https://www.papuaexplorers.com/ and check out this amazing location