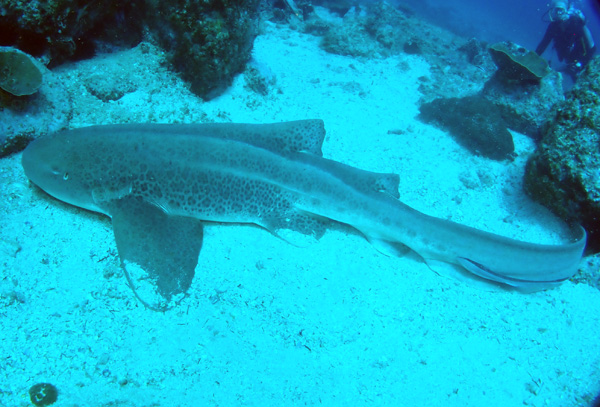 Hiding from a North Westerly breeze, our divers found the Manta Arch mooring to be the most protected from the wind.
Slightly lower vis to what it has been over the last week at around 15 mtrs, it still proved to be a great dive. 12 Grey Nurse Sharks in the Arch along with Wobbygongs, Silver Trevally and Lionfish, all the divers were impressed.
Dive 2 started at Cleaner Station, which had even less vis of around 10 mtrs. As the divers progressed towards the Gantry, conditions and visibility improved and a lovely clear 18-20 mtrs was the call at the Gantry. Nice close encounters with a Leopard Shark was the highlight on this dive, with loads of fishlife along Boulder Wall.
Vis 10 to 20 mtrs  Temp 23c