PADI Underwater Videographer Course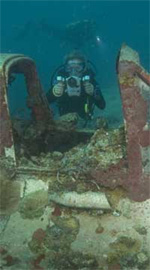 Lights, Camera, Action!Learn the fundamentals of taking Underwater Video with our PADI Underwater Videographer Course.
Other than taking someone diving, it is only one way to show someone the sounds, motion and dynamics of the underwater world. Underwater Videography gives you motion imaging that allows you to share and document your underwater adventures. Show everyone the underwater beauty of the magnificent Solitary Islands Marine Park.
From equipment setup, shot types and sequencing through to buoyancy control and positioning, this course will help you produce video that is worth watching!
The compact action video cameras like Go Pro Hero series are making Underwater Video Cameras very affordable and can produce some amazing quality.
The PADI Underwater Videographer Specialty course shows you how to create videos that are interesting, entertaining and worth watching again and again.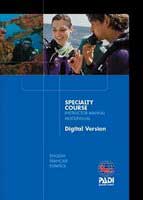 PADI Underwater Videographer Course content
The PADI Underwater Videographer Specialty course introduces you to underwater video equipment and videography fundamentals, such as positioning, shot types, moves, story line and shot sequencing. It help takes you through the post-dive editing process where you take your raw footage and create an underwater masterpiece. By the time you complete the course, you'll have gone through the entire basic video production process. It is recommended that you have your own equipment. We will show you what to buy and loan you handles and equipment to get the best video. We strongly suggest you don't buy just any handle or selfie stick without trying ours.
Three training Dives to develop techniques of videography using Go Pro or equivalent equipment.
Equipment overview, selection and maintenance.
Story planning and organization.
Shot sequencing and positioning.
Basic editing using Go Pro software or equivalent.
When can I Start?
Now! Independent study of the course with the textbook can start anytime. Special arrangements for the U/W Video dive one on one with an Instructor may be needed, so booking in essential.
Bookings are Essential.
The course takes a total of two days to complete and can be configured to fit even the busiest of schedules: you could spread your course over a number of days or weekends, and can be combined with other charter trips. It is important that before the Dive Trip days, that a setup session is conducted.
PADI Underwater Videographer Course Pricing.
PADI Videographer Course – $ 545.00.
What's Included?
Knowledge Development & Setup Workshop.
PADI Gold Videographer Certification.
Three Dives at South Solitary Islands aboard our comfortable dive boat plus a BONUS FREE fourth fun dive to practice your skills!
FREE Photos for your certification.
Dive Equipment Hire NOT included – $60 extra – if required.
We can loan a GoPro to you for the course, however GoPros are Hero3.
PRO PADI Videographer Course – $1,995.00.
This course includes all of the components of the PADI Underwater Videography Course, with the addition of a further 20 dives! This allows for a wide range of video style with different dives. Practice makes perfect, so this course helps develop skills along with Mentoring and critique sessions, that will help improve quality to a more professional level.
Prerequisites.
No dive medical is required. A minimum certification of PADI Open Water Diver or Equivalent, is required to commence this course.
PADI Underwater Videographer Course COUNTS TOWARDS YOUR MASTER SCUBA DIVER RATING.