Whale Swimming at Coffs Harbour
Missed out on booking your whale swim this season?? Sign up to get email notifications when we open bookings for next year's season. (We will not send any other emails unless you tick "Newsletter". We promise!)
---
Yes, you now have the chance of Whale Swimming at Coffs Harbour in New South Wales, Australia, from August to late September. It has been extremely popular and we recommend booking your adventure early. Please allow a few days in Coffs Harbour to allow for suitable sea conditions. We need near perfect conditions to make sure this trip is comfortable.
Whale Swimming in Coffs Harbour, New South Wales, Australia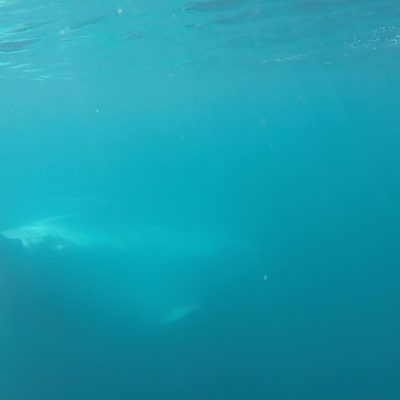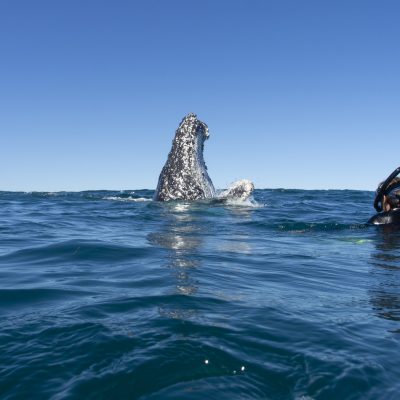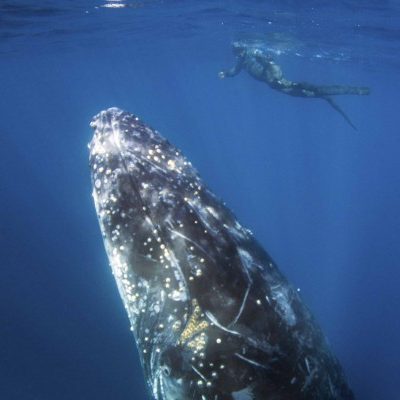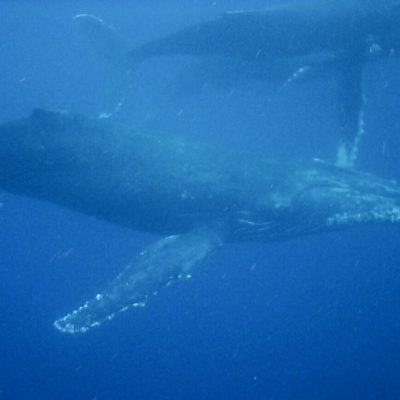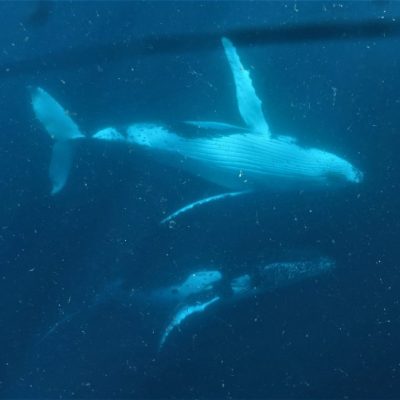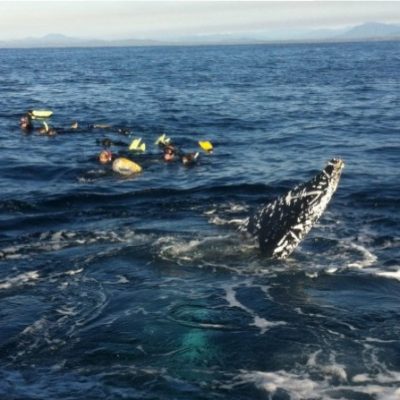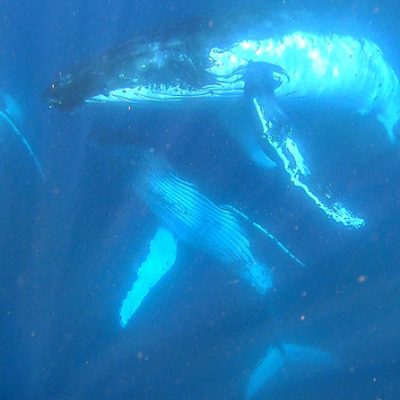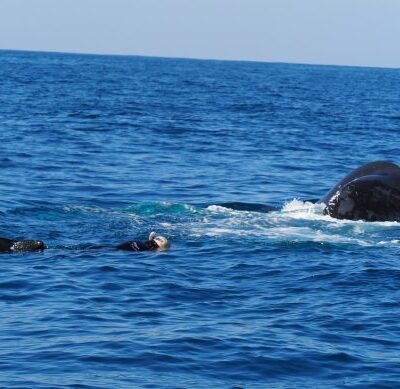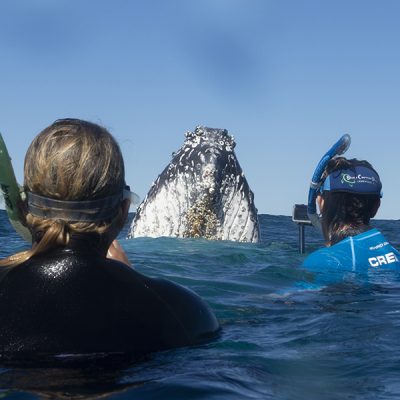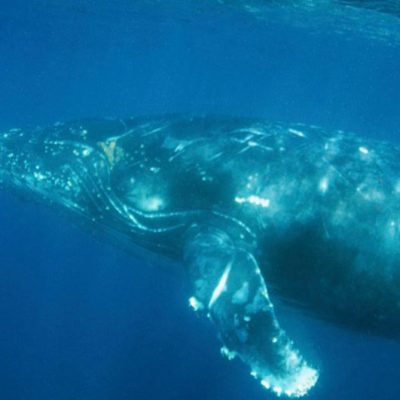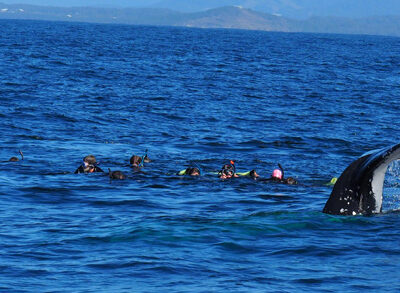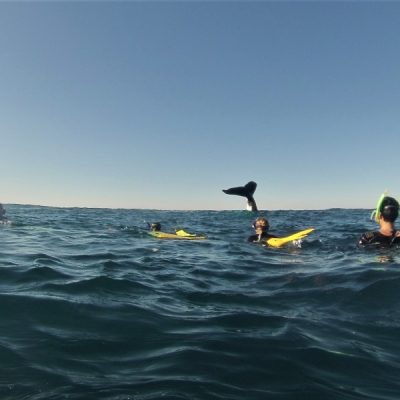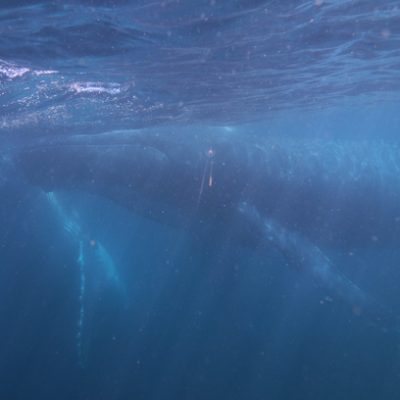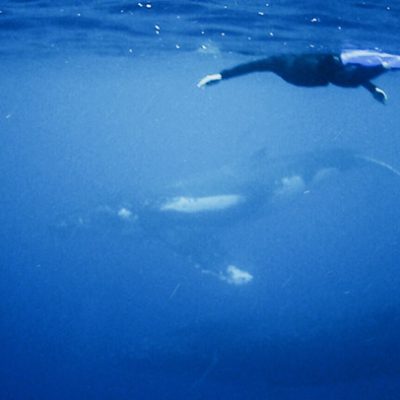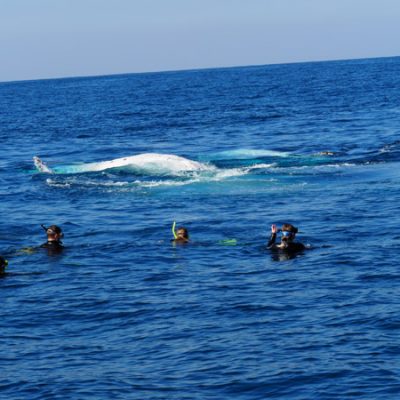 Whale Swimming in Coffs Harbour Trip Prices
$195 per person Monday – Friday (morning trip)
$250 per person Saturday and Sunday (afternoon trip)
Bookings Essential!
Book in instore, over the phone, or online
---
Times & Location
Monday – Friday
7:30am start, finish as late as 1:00pm*
Saturday:
11:30am start, finish as late as 4:30pm*
Sunday:
11:30am start, finish as late as 4:30pm*
* Subject to weather and minimum number of participants. Times are subject to change without notice.
All trips meet at Jetty Dive Centre, Coffs Harbour. (to get your gear!)
Conditions
This experience has a minimum age of 12 years old
If you are pregnant, unfortunately you cannot join us on these trips.
Trips are weather dependent
You must be able to swim at least 200m, and snorkel confidently to participate in this experience.
Trips depend on the migration and numbers of humpback whales.
We require minimum numbers of 6 people to run.
Trips are over 4 hours and Sea Sickness must be considered, if you are vulnerable, we suggest you prepare yourself with some good medication! (We find ginger does not work).
Please confirm with us about weather and numbers before you travel, if you are coming to Coffs Harbour from away.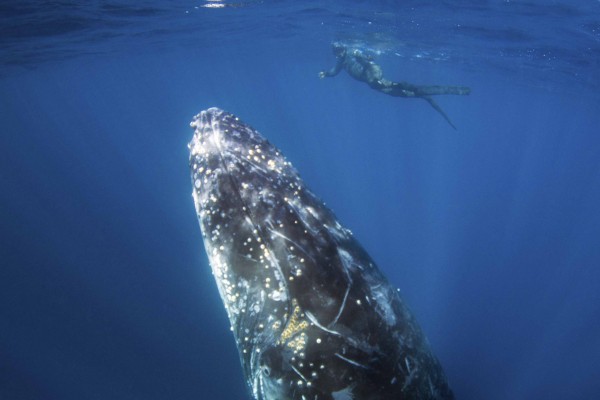 Why the restrictions?
We are out in the deep ocean, and when you slip into the water to see these Huge Mammals, it is most important that you can look after yourself and can swim confidently! We have set an age of 12 years old as a minimum to ensure that.
If you can't swim 200 metres or have never snorkeled before, you need to learn that first. We will not allow anyone back into the water unless they have the ability. We conduct snorkeling and freediving lessons if you don't know how.
We do not allow pregnant people on our Whale Swim trips as the reaction with whales and dolphins around human pregnancy is unknown, and possibly unsafe. (Dolphins have been observed to act differently around pregnant women, and Whales are MUCH larger so that is a risk we are not willing to take). In addition to this, entering and exiting the water and swimming can be physically demanding. There is also a risk for seasickness.
You can stay on the boat and watch without swimming (availability permitting), however the cost is the same. We expect parents to supervise their children at all times.
About our Whale Swim Trips
Our Whale Swimming at Coffs Harbour runs like this!
You sign in at Jetty Dive and kit up with Wetsuits, Mask, Snorkels, and Fins ready for the trip. If you have your own equipment feel free to use it, as you will be more comfortable with your own gear. Swimmers are provided with the option to wear a "No Shark" band around their ankle as a shark deterrent for the experience.
From there you meet us down at the floating wharf in the Marina to board our boat, and head out in search for the "right Whales" on our Whale swim. The Whale Swim trip is essentially an extended Whale Watch Trip, where we find and follow Humpback Whales at the distance required by the regulations to enable us to see these amazing mammals in all their beauty. If we feel they are whales that are curious enough to see us, we reposition the boat at the required distance, and allow the snorkelers into the water for the experience.
Now this is where we have no control on the result, if the whales are curious, they will cruise past the snorkelers for a look, and we will enjoy an experience of a lifetime to see them. If the whales are not interested, we will not see them at all.
If we do not see the whales, we will have everyone board the boat and move on to another pod of whales. Our experience tells us that we are not likely to change the whales interest and we need to find some others. We can show you Humpback Whales, but whether you see them in the water is entirely up to the Whales. And that is what we love about this experience, when you see them, it is because they want to see you
Is there any better time to do Whale Swims at Coffs Harbour?
Our Whale swim at Coffs Harbour operates daily between early August and late September, they depend a lot on the weather and sea conditions, and of course the number of Humpback Whales that are about. We have found that they are somewhat playful and curious on the trip north (between June and July ), but more curious on their return to the southern ocean. If anytime is better, perhaps late August to early September is the better time. That does not mean you will not see them at the start of the season though!
Our success rate in August and September in 2018 was 95%. In July it was around 50%. Why? well it appears when they whales start moving south, on the home run they get more curious. We see it on our whale watch trips too, where they come up to the boat and do not want to leave! They call this Mugging! In 2018 and 2019, in August and September, we had a few occasions where the Humpbacks approached the diver repeatedly for 20-30 minutes.
Our 2019 trips were quite successful, however the percentage wasn't quite as high. Unfortunately, this season's weather and poor sea conditions impacted on us greatly. The 2020 season was again an unusual time with what we thought was a lack of whales inshore. We were still successful on seeing whales on around 66% of our trips.
The 2021 season did not eventuate for us with Covid restrictions. We ran very few trips and missed the peak times due to lockdown, however we still achieved a 75% success rate.
---
Strict Guidelines are in place for this Amazing experience
It is not a matter of going out and jumping in front of Whales! That is definitely NOT ALLOWED! This is not a trip that anyone can do.
Jetty Dive Centre have developed a strict Code of Conduct to comply with the regulations and guidelines for Whale Watching, the regulations and guidelines of the Solitary Islands Marine Park that we conduct activity within, and our own environmental sustainability policies and procedures.
The "Australian National Guidelines for Whale and Dolphin Watching 2017" and Biodiversity Conservation Regulation 2017 are in place to protect and conserve Whales and Dolphins. Our Whale Swimming upholds the requirement not to interfere with the Humpback Whale's migration path. If the Whales are not interested we will not see them underwater nor get in their way. The years of Whale Watching experience has given us the knowledge to know which Whales are safe and may have interest in us enough to swim over to our swimmers.
Our top priorities are safety; the safety of everyone on board and involved with our vessels, and the marine life we interact with. We want you to have an excellent experience, but will not disrupt the whales to do so.
This is definitely not a trip to be done without the experience and expertise that we have.
---
A quote from a customer from a recent trip on the 18th August 2019:
"I just want to say thanks so much for the opportunity to swim with the whales today. I've already recommended the swim to several friends. I love how ethical Mike was, and how he stuck to the regulations etc. The whales really wanted to check us out. This really was an amazing experience, I don't think anything can up this. Going back to my Port Jackson's, Wobbegongs and whatever else I might find at the moment, will be tame in comparison. I still love it and I love any marine interactions, but the whales really truly was an experience I will never forget. So thank you so much, amazing experience. Kindest regards, Emilie"
---
Would you like to give a gift to someone? Buy a Gift Certificate
We have gift certificates available for various dollar values on our online store! Buy one here.
What are the chances of seeing Humpback Whales?
We will guarantee you will see whales above water, but underwater is entirely on the Whales terms. To date with Whale Swim experiences in our and other regions, between 50% and 75% of trips experience seeing them underwater. It is like seeing whales do a full body breach (jump) on our Whale watch trips, it happens, but no guarantee.
Why? Well, we are entirely dependent on the Humpbacks swimming to us! THE major part of the concept of swimming with Humpback Whales is they are the ones who decide if we see them or not, and believe us, there is a lot of them that will do that.
It is our job to try and find the whales that want to experience swimming with us! We call them "the right Whales". This is why we have an extended time out at sea to find those whales.
---
The Jetty Dive Centre Difference
For our Whale Swims, we cannot guarantee that you will see a Whale Underwater. However, we can guarantee that you will see a whale from the boat.
And if you don't?
We'll give you another trip for free.
Hang onto your hat too!
"2 Wild" is a Fast and comfortable Rigid Inflatable Alloy boat, and "MegaWild" is a custom build Whale Watch Charter Vessel. These boats get to the Whales quick… less time getting there means more time for that amazing close-up Whale experience!
If we see a Whale jumping elsewhere, we have the ability to be onto the action very quickly. The three hour trip is mostly spent watching whales, and hopping into the water – not getting there. It is not just a Whale Watch experience, it is a fun Adventure boat ride too!
"MegaWild" and "2 Wild" have a fully covered cabin and an exceptionally dry smooth ride.
Motors are super quiet when idling along with the Whales.