PADI Digital Underwater Photography Course
Learn to capture the underwater world… in your camera!
The PADI Digital Underwater Photography Course will teach you how to take photos underwater and get the best out of your digital camera when diving.
Digital cameras have taken the underwater photography world by storm. Get in on the action with this course. You can quickly and easily capture the underwater world with your camera and on your computer.
PADI Digital Underwater Photography Course content:
During the PADI Digital Underwater Photographer course, you learn to use the PADI SEA (Shoot, Examine and Adjust) method. This takes full advantage of digital technology. The result is good underwater photos faster than you may imagine.
You learn how to:
Maintain and care for your underwater camera housings.
Take good photos using modern digital cameras and underwater housings.
How to share them with your friends via email or printing, optimizing your work with your computer, storage and more.
Check out this PADI Blog: 5 tips for getting started with underwater photography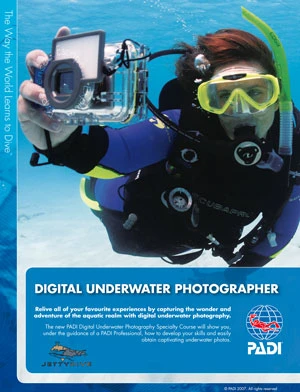 When can I Start?
Now! Pick up the PADI Digital Underwater Photography Course Specialty manual and start learning. Specialty dives can begin daily and can be combined with other Charter Dive Trips. This is dependant on weather and bookings. Bookings are essential. The course can be started with the PADI E-learning option, please contact us to get your code to start that!
What's Included?
PADI Digital Underwater Photography Course Specialty manual & white balance slate or E-Learning.
Underwater Camera NOT Included, this course is best if you have and understand your own camera!
Two Dives to South Solitary Island aboard our comfortable dive boat.
Knowledge development & workshops.
PADI Gold Digital Underwater Photography certification.
Equipment hire NOT included – $60 extra if required.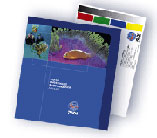 PADI Digital Underwater Photography Course Pricing:
PADI Digital Underwater Photography Course – $395.00
Duration: 1 Day of diving and workshops (sometimes split into 2 half days if the camera needs preparation before diving).
Digital Underwater camera preparation and maintenance only session- $50.
Duration: 1 hour approx including preparation before diving and results session, after the dive.
This session does not include certification and textbooks.
"PRO" Digital Underwater Photography Course – $1,995.00.
This is the ultimate in photography training. Included in the course is the PADI Digital Underwater Photography Course and extended training including 20 Dives! Provided the boat is going, the course can be conducted and enhances the ability to become a pro. This course does require the use of high quality camera equipment, which is not included.
The Digital Underwater photography course is one we teach and find that whilst we cover all aspects of the course, it does not always leave people with the skills to be very proficient at UW photography. It reality, practice and mentoring for a number of dives helps you become a "pro" at UW photography. This is why we have a "pro" underwater photography course, giving you 20 dives with us to perfect your UW skills.
Prerequisites:
A minimum certification of PADI Open Water Diver or equivalent, is required to commence this course
PADI Open Water diver certification or equivalent
Instructor's Tip for this course:
Good underwater photography can only come from good diving practices. The key to that is BUOYANCY! If you are new to diving or your buoyancy is not the best, we suggest our PADI PEAK PERFORMANCE BUOYANCY course. In this course you can use underwater cameras too. This will give you more dives to practice the techniques of underwater photography.
Would I need my own equipment?
Answer.If you plan to do this sort of course, having your own equipment that you can develop a good understanding for, is important. We can teach the PADI Digital U/W Photography course with our cameras, but not the "Pro" version as you will struggle to understand the functions of your camera. Cameras are not included in the costs.
Will the "PRO "course give me a professional UW Photographer certificate?
Answer. You will receive a PADI Digital Underwater Photography course certification card, but this course is not designed to gain job opportunities. It is purely an extended recreational course.