Snorkel Instructor/Supervisor Course
Work in Marine Education? – this is YOUR Occupational Snorkel Supervisor Rating… The Snorkel Supervisor Course – "SISOSNK002 LEAD SNORKELLING ACTIVITIES" is the qualification you require to allow you to conduct occupational Snorkel Instruction and supervision..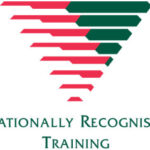 This is a PADI RTO, Australian Skills Quality Authority (ASQA), Nationally Recognised training course.
The SISOSNK002 LEAD SNORKELLING ACTIVITIES course has been designed to train qualifying individuals to coach snorkeling skills.
Candidates who successfully meet all LEAD SNORKELLING ACTIVITIES course competency requirements will receive a statement of attainment in the unit of competency SISOSNK002 LEAD SNORKELLING ACTIVITIES, issued by PADI Asia Pacific Registered Training Organization (RTO #6729). Candidates are required to have the qualification SISOSNK001 Snorkel or a PADI Freediver course certificate as a pre-requisite. We include the SISOSNK001 Snorkel in our training session for those who need it.
In the Vocational Education and Training (VET) sector, AQF qualifications are accredited either through national Training Package processes endorsed by the National Quality Council or accredited by state and territory accrediting authorities
Snorkel Instructor/Supervisor Course content:
Complete Knowledge Development and a Knowledge Assessment. The course has a theory session and self study component from materials in a PDF format. The theory lecture session covers diving Physics and Physiology equivalent to PADI Divemaster level.
Complete a snorkelling skills workshop and assessment. The Pool session includes swim assessments and teaches snorkel skills. A timed 400 mtr swim, 15 minute tread water, 800 mtr Snorkel and 100 mtr tied Snokeller tow are required. A skills training circuit and then assessment of those skills is also included.
Complete a Snorkeller rescue assessment. The course involves Open water training and assessment of rescue skills.
Complete practical application workshops and assessments. Practical Open Water training sessions are assessed including snorkelling leadership and training of snorkelling skills.
Equipment Requirements:
The following Snorkelling equipment required for the RTO Instructor and all course participants:
Mask.
Fins.
Snorkel.
Buoyancy Control Device.
Snorkel knife or tool.
Exposure protection (as appropriate).
When can I Start?
Courses are held on a regular basis and are usually tailored to the requirements of the participants. Contact us for assistance. Minimum and maximum number of students are required.
Bookings are Essential.
Duration:1 to 2 Days depending on number of students in course, usually only over more days with smaller sessions to suit the participants Pricing:
Cost of Course
The SISOSNK001 Snorkel course , ($200) together with the SISOSNK002 LEAD SNORKELLING ACTIVITIES course ($595) cost is  $795.
Cost for an individual participant "one on one" with Instructor is $895. Please contact us for groups of 5 or more for a group rate.
Bookings are essential as this is a specific course that requires scheduling outside our normal activities.
Additional training and dives are extra. All RTO pre-requisite course costs are extra.
The delivery of this course is under a partnership with PADI Asia Pacific as the RTO (RTO ID#6729). The Course is exempt of GST
Prerequisites: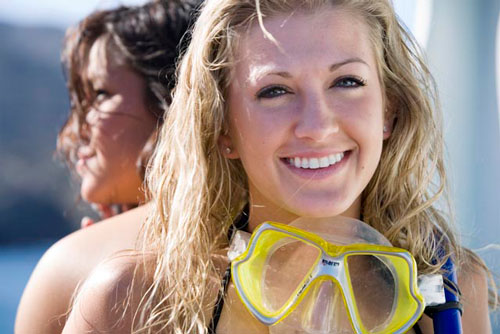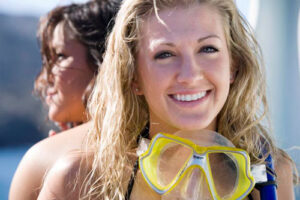 In order to complete the Course, all prerequisite courses must be completed in accordance with the ASQA Nationally Recognized training course that is associated with that level which includes:
Be at least 18 years of age.
Be certified as a PADI Free-Diver or complete the SISOSNK001 Snorkel course,.
Hold a statement of attainment in HLTAID011 Provide First Aid within 24 months. If the qualification is over 12 months old, a current HLTAID009 Provide CPR is also required.
Be medically evaluated and cleared for skin diving by a physician within 12 months.
Not meet all the prerequisites for this program? No Problem! You can complete any additional components required as a package with this course – contact us for details.
Snorkel Instructor/Supervisor Course Certification Details
Upon completion you will receive a Statement of Attainment for "SISOSNK002 LEAD SNORKELLING ACTIVITIES", including any additional units of competency you successfully complete. A Nationally recognized training occupational Snorkel Leading course.