Underwater Naturalist Course
Always wondered what that critter REALLY is? Get engrossed with life under the water!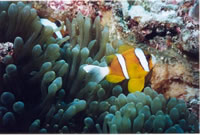 Are you fascinated with aquatic life? Always wondering what that fish is and why it always dances under a coral head whenever you get close? If you're engrossed with life under the surface, the PADI Underwater Naturalist Specialty course is especially for you.
Learn about the different major aquatic life groupings and how they interact – see the aquatic world differently!
Course content
In the Padi underwater naturalist, the course teaches you about the different major aquatic life groupings and how they interact so that you understand what you observe in the underwater environment. You won't see just fish, but individual species with distinct strategies for surviving in a complex, interactive ecosystem.
Overview of aquatic life groupings and interrelations.
The role of aquatic plants, food chains and predator prey relationships.
Responsible interactions with aquatic life.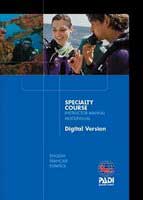 When can I Start?
Now! Courses can start daily, providing the boat trip is going!
Bookings are Essential.
Duration: 1 Day
Course Pricing
Underwater Naturalist Course – $ 345.00
What's Included?
Two Dives at South Solitary Islands aboard our comfortable dive boats.
Knowledge Development
PADI Gold UW Naturalist Certification
And of course the chance to meet some of our fishy friends… Barney, Charlie, and Scooter.
Equipment Hire NOT included – $60 extra – if required.