PADI Seal Team Scuba Training and Fun for Kids
Kids Scuba Courses – Coffs Harbour Australia
join the PADI SEAL TEAM!
Here it comes, join in the fun! The PADI SEAL TEAM is a program specially for kids between the age of 8 and 10 years.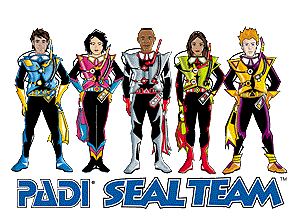 PADI SEAL TEAM Course Program
The PADI SEAL TEAM has a modular format set up with 5 Aqua-Missions for the program.
The program runs over a period of one day, with specific aqua-missions where they learn and use SCUBA equipment in the friendly environment of a pool.
Typical Format of Day
Under the supervision of a PADI Scuba Instructor, the kids meet at the dive centre, they sign in with their parents, and then it's off to the pool!
Mission 1 and 2 starts at 9.00am and takes the kids from kit-up to their first breath on SCUBA gear. A short break between the missions, then the second mission gives them skills to go exploring underwater!
This session finishes in time for lunch (lunch not provided).
Parents are encouraged to come along and watch the program
The kids are very proud to show their skills as a SEAL TEAM member!
They will receive their PADI SEAL TEAM wall certificate at the end of their Scuba adventure.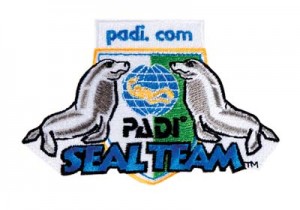 Missions accomplished! Want to go further?
As a member, the student can explore more adventure with Specialty Aqua-Missions.
Once they turn 10 years old, the students can go on with Jetty Dive and become a Junior Open Water Diver , and experience the wonder of the ocean!
How much does the PADI Seal Team cost?
The morning Aqua-mission 1 and 2 session cost is $150 per person (minimum number of 6 students required)
When do the Seal Team programs run?
PADI Seal Team programs run during School Holidays, at the Coffs Harbour Olympic pool complex.
To register for the Seal Team contact Jetty Dive!
This great oportunity for kids is dependent of minimum number of the Seal Team to run.