Category:
Local Dive Report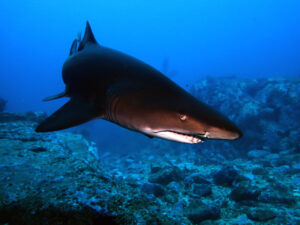 13th august 2022 – Grey nurse galore
Slipping in at Manta Arch for today's first dive, we got to mix with some friendly grey nurse sharks, many of which were patrolling the back gutter. Turtle's, lionfish, nudi's, schooling trevally and anemone fish added to the highlights.The conditions were favourable to shoot the gap on dive two. More grey nurse, stacks of turtles, egg…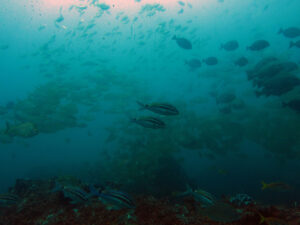 12th Aug 2022 – Certified Divers at South Solitary
We had 2Wild full and make their way out to South Solitary Island again today. Dive one was up the northern end at Cleaner Station, the visibility had dropped a bit, but we still had lots to see including Grey Nurse Sharks, Black Cod, and some very territorial Girdled Scaly fin fish in Shark Gutters. Dive…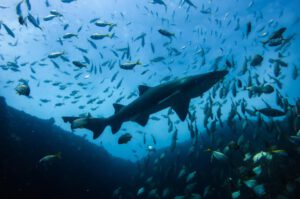 11th August 2022 – Sharks, Rays and a Seal
Finally, we have had a break in the weather to get out for some dives!!Today was all about Open Water Students and we completed dives one and two at South Solitary Island. Shark Gutters was the first choice and our students descended onto 8-10 Grey Nurse Sharks and huge schools of fish hanging around the mooring.Dive…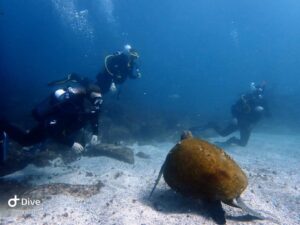 7th August 2022- Great start to a dive day
The ocean this morning was a glass out as we left the Harbour. A great start to the day!Dive one, the certified divers got in at Manta Arch where they were treated to 15-18 Grey Nurse Sharks on the bottom. The open Water Students completed their first ever dive at Cleaner Station and had a blast…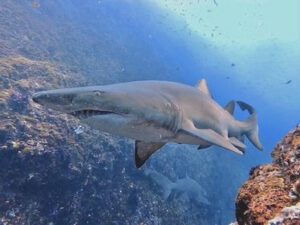 6 August 2022 – Brilliant Conditions and Happy Divers
With beautiful blue skies our divers jumped on 2Wild this morning for some diving at South Solitary. Most of the divers jumped in at Manta Arch for a drift to Cleaner Station while some stayed at Cleaner Station for some training in the shallower waters. Everyone had a chance to spot some grey nurse sharks and…
31st July 2022 – Blue water at the Solitaries!
After a week out of the water due to adverse weather, we were all excited to get back out diving this morning. Arriving at South Solitary Island we were greeted with some great visibility! Plenty of big fish action was spotted across both of today's dives. Black cod, grey nurse sharks, turtles, eagle rays plus lots…