Scientific Diver or Research Diver -New Upgraded Version
Work in Marine Sciences? – this is YOUR Occupational Diver Rating…
Scientific Diver or Research Diver – This is the qualification you require to allow you to conduct occupational diving for Scientific and Research purposes.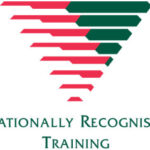 The Australian Skills Quality Authority (ASQA), Nationally Recognised training course AHCLPW307: Perform diving for scientific purposes – the PADI Scientific SCUBA Diver course will give you the Qualifications. ( Training delivered by PADI Asia Pacific Pty Ltd, RTO #6729 – www.padirto.com )
Scientific Diver or Research Diver Course content:
Could you run and retrieve line reels while wearing a blacked out mask? Could you set an underwater grid?
This course was developed as an occupational rating, for those working in marine industry. It is approved by Australian Skills Quality Authority (ASQA), as Nationally Recognised Training and involves a number of competency components. This course has recently been upgraded and includes a large number of dives, including Pool training.
Scientific Diver Theory and Classroom Workshop. Usually this can be done by Independent study using the online PADI Dive Theory e-learning.
Confined Water (Pool) sessions including swim tests, skills assessment, Rescue techniques and Underwater communications using Full Face masks.
Rescue Dives using Emergency Action procedures.
Underwater Transect line layout and survey for a specific purpose, either Fish ID or Reef Life. Perform at least two different techniques.
Search and recovery techniques and safety practices using at least two search techniques. Use basic Rope work and rigging techniques,
Scientific dive proposals, checklists and dive plans requirements,
Communicate with others in the dive team underwater, diver to diver and diver to surface using each of the following: Hand signals, Voice communications using Full Face Masks, Line signals and rescue procedures including performing first aid on diving casualty.
Use basic non-powered hand tools to complete objectives according to planned dive operations.
One dive between 27 metres and 30 metres. Simulate decompression stops and emergency gas supply.
Restricted Visibility diving. Two dives with zero visibility in two to nine metres depth of water with a minimum of 20 minutes per dive.
One night dive
Four boat dives
Four dives at depths greater than 20 metres, simulating decompression stops during ascent.
At least three dives must be undertaken using EANx procedures
In the Vocational Education and Training (VET) sector, AQF qualifications are accredited either through national Training Package processes endorsed by the National Quality Council or accredited by state and territory accrediting authorities.
The Scientific Diver course is currently under review for changes. Changes may occur without notice and the information on this page should be used as a guide only. Please contact Jetty Dive for further details.
When can I Start?
Courses are extensive and run when a suitable number of students are available. Contact us for assistance.
Bookings are Essential.
Duration: 8 Days approx depending on experience.
Scientific Diver or Research Diver Course Pricing.
Scientific Diver Rating – priced according to required components needed and number of people participating.
The cost starts from $1995 including 12 dives. Additional training and dives are extra. All RTO pre requisite course costs are extra.
The delivery of this course is under a partnership with PADI Asia Pacific as the RTO (RTO ID#6729). The Course is exempt of GST
Prerequisites.
In order to complete the Course, all prerequisite courses must be completed in accordance with the ASQA Nationally Recognised training course that is associated with that level which includes:
SISOSCB001 Scuba Dive in Open Water to a maximum depth of 18 Metres. Certification as a PADI Open Water SCUBA Diver (must be PADI certification) with the addition of theory and rescue skills of the qualifications: SISOODR302A Plan Outdoor Recreation Activities and SISOOPS304A Plan for Minimal Environmental Impact.
Certification of PADI Advanced Open Water with the compulsory inclusion and Logbook proof of 7 specialty dives:
Deep Diving, Navigation Diving, Night Diving, Search and Recovery Diving, Peak Performance Buoyancy, Underwater Naturalist or Aware Fish ID and Underwater Photography or Digital U/W Photography or U/W Videography and AWARE-Coral Reef Conservation and Wreck Diver.
SISOSCB006 Perform Diver Rescues Certification of the PADI Rescue Diver (must be PADI certification) with additional theory and skills.
Certification of PADI Enriched Air Nitrox Diver
If all you have is the PADI or equivalent courses, further competency will be needed to achieve accreditation of these courses to the equivalent RTO certificate of Competency.
As well as the standard PADI courses, you will need to hold qualifications of:
HLTAID011 Provide First Aid (within 3 years) with a current HLTAID001. Provide CPR (inc AED) (within 12 months)
HLTAID015 Provide Advanced Resuscitation and Oxygen Therapy
A current AS/NZS 2299.1 Dive Medical is required as well.
All of these courses are Training delivered by PADI Asia Pacific Pty Ltd, RTO #6729 – www.padirto.com
Not meet all the prerequisites for this programme? No Problem! You can complete any additional components required as a package with this course – contact us for details.
Certification Details
Upon completion you will receive a Statement of Attainment for AHCLPW307: Perform diving for scientific purposes, including any additional units of competency you successfully complete. A Nationally recognized training occupational scientific scuba diving course.
Complete Course Package Deals- If you need the Pre-Requisite courses before you start the Scientific Diver course, you can complete them with us, starting from the PADI Open Water Diver course. All our courses are RTO accredited, so they conform to the requirements of the RTO level. Not every PADI centre can offer this requirement.
( All of these courses are Training delivered by PADI Asia Pacific Pty Ltd, RTO #6729 – www.padirto.com )
FAQ's about the Scientific Diver or Research Diver Course.
Question: Will another agency certification be suitable for the pre-requisites?
Answer:
The PADI courses have been specifically mapped to the requirements of the RTO statement of attainments so, NO, another certification will not be able to be used to gain that certificate. If a RTO Statement of Attainment has been issued with the other agency qualification, that will be recognised as long as it has the same or acknowledged AQTF certificate code.
Question: Will this legally allow me to dive within my occupation as a scientist?
Answer:
This course will hold the same recognition within the commercial sector for diving for scientific purposes that any other course including the ADAS equivalent. It has the ability to recognise recreational qualifications as training and enhance and convert them to occupational standards.
Jetty Dive Centre conducts nationally recognised and accredited training delivered by PADI Asia Pacific Pty Ltd, RTO #6729 – www.padirto.com.