Jetty Dive Tested – Review of Oceanhunter Kohana Switchblade Fin
As somebody who works in a dive shop, there is nothing better than collecting excessive amounts of dive gear. Multiple of the staff at Jetty Dive Centre have upwards of five different masks alone… but we're here to talk about fins. This is my review of Oceanhunter Kohana Switchblade Fin.
Today I'm examining the Ocean Hunter Kohana Switchblade fins. The main selling point of these fins is the fin pocket -it's the same as the best selling Ambush freediving fins. This thermo-rubber foot pocket is solid but comfortable, and facilitates big power with your kicks. Not only that -but you can change the blades out. Purchasing the Kohana fin, you can add on the Redback fin blades for a great price – which means these fins can be an excellent value freediving fin OR an excellent, high powered snorkelling or scuba diving fin, all in one, and without having to pay for two pairs of fins.
Moving on from this, lets talk about the Kohana.
Tara's Oceanhunter Kohana Fin Review
These fins are super flexible, which is one of my favorite things about them. You can almost bend the blades in half, with no damage to the blades. For regular or hard use, this is quite an asset. Having this sort of flexibility means that you can manoever the fins even in confined spaces like a pool (great for dive instructors or divemasters who participate in closed water pool sessions).
I've put a photo in here of me bending the fin blades to show you the flexibility – and no damage to the fins.
The Kohana Switchblade fins also pack a punch. As mentioned before they are created with the Ambush foot pocket. This pocket provides a solid amount of power behind your kick, and makes finning through water whether shallow or deep a breeze.
Sometimes fins that are suitable for Scuba Diving are too long or too stiff to comfortably snorkel in, and comparatively, sometimes fins that are great for snorkelling don't give you enough power to scuba dive under the water with heavy gear on.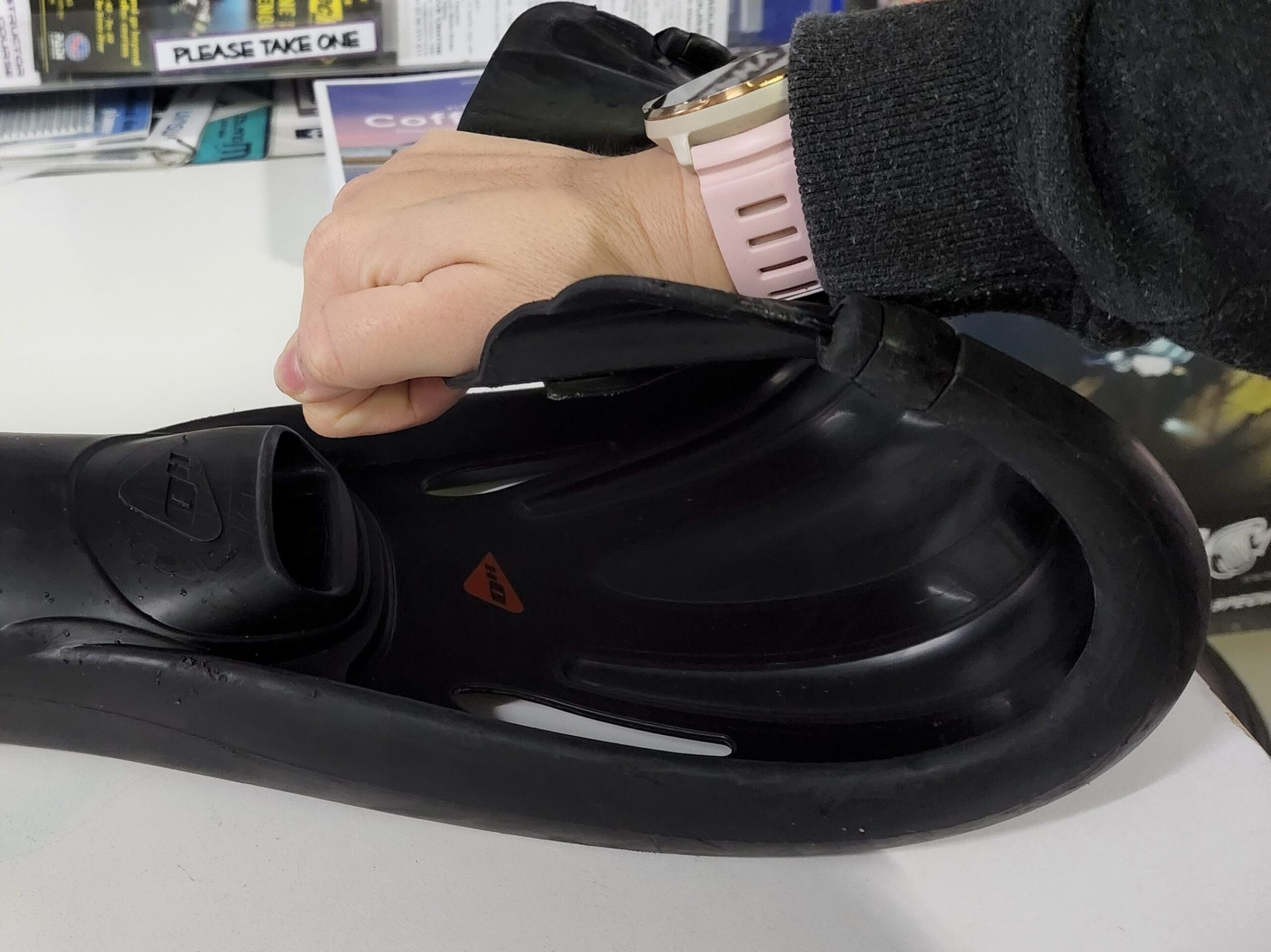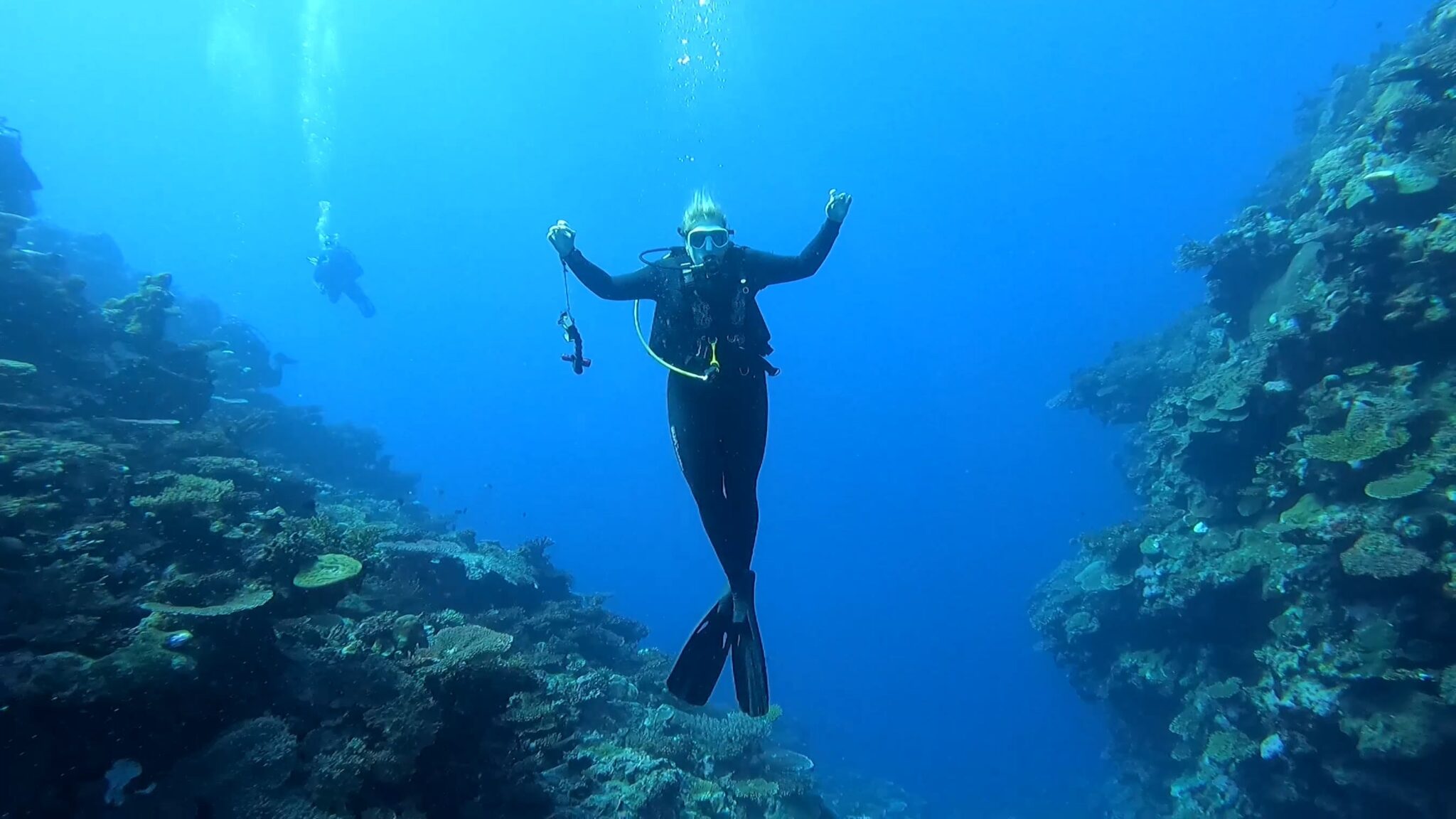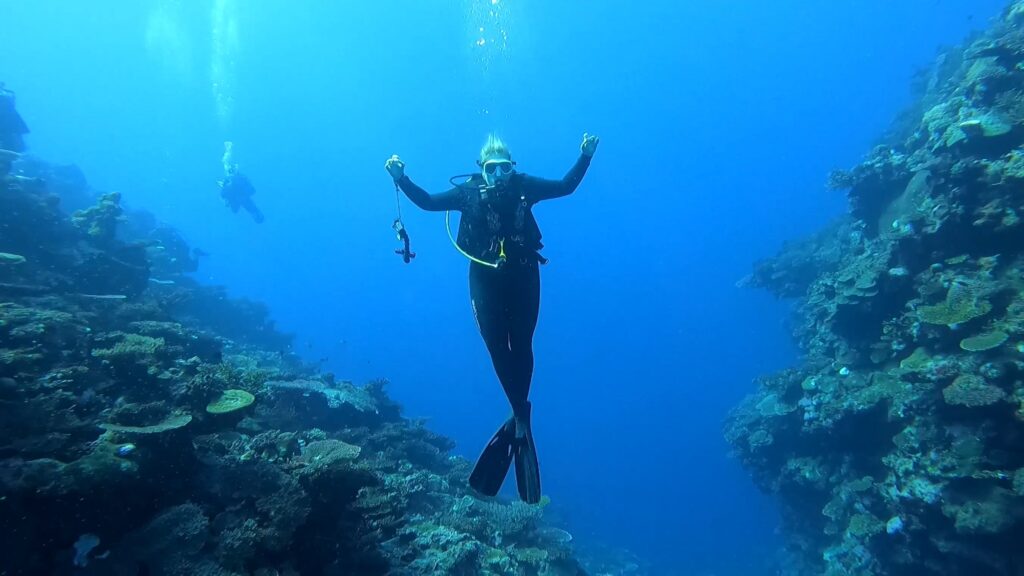 The Kohana fins are flexible enough to facilitate snorkelling on the surface, but absolutely provide enough force to use for scuba diving.
I used the Kohana Switchblade fins in the pool and in the ocean prior to writing this review. I assisted in a Open Water Course pool session (with full scuba gear on in a pool)and found them excellent! Our Coffs Harbour pool is only 3m deep, and when doing shallow water skills, i didn't feel my fins get "caught" on the bottom of the pool when trying to quickly change positions in the water, and they provided great power on my first use.
When using them scuba diving in the ocean they were equally as impressive. I had strong power with my finning, finding it easy to move through the water with very little effort. On a few dives there was quite strong current, and I found it easy to fin through the current without exhausting myself.
I really love the fin pocket, and for me these fins were a great option and a no brainer as I am interested in Freediving! Being able to quickly and easily convert the Kohana's into a freediving fin is super appealing. The fin pocket is firm, so I wear a pair of 1.5mm fin socks with them to keep my feet warm and help stop any blisters from forming. Wearing these, I had no issues with blisters or rubbing even for the first few uses.
The fins are also super lightweight, which is an asset when travelling.
Concluding my Oceanhunter Kohana Switchblade fin review – I absolutey recommend them! Whether you use them as a snorkelling fin, a scuba diving fin, or to swap in you freediving fin blades – they are a winner!