Things to do in Coffs Harbour

Are you planning your next scuba diving holiday in Australia? Are you trying to find a destination which combines incredible scuba diving with a range of other activities, landmarks and things to do? Did you know that Coff's Harbour offers not only world-class diving and marine life but also walking, amusement parks, adventure and nature activities? When you are not out on our dive boats exploring our phenomenal Australian dive sites there is certainly plenty to keep you and your family and friends entertained on land! Here are just a few of our favourite activities in Coff's Harbour and nearby…
Muttonbird Island:
The Gumbaynggirr people knew this island as Giidany Miirlarl (Place of the Moon). It was joined to Coffs Harbour by the northern breakwater in 1935. The walk to the top (steep at the end) provides stunning sweeping vistas. From late August to early April it's occupied by thousands of wedge-tailed shearwaters (muttonbirds). If you have time and are interested in Australia's history, take a tour while you are here and learn about the Aboriginal significance of the island.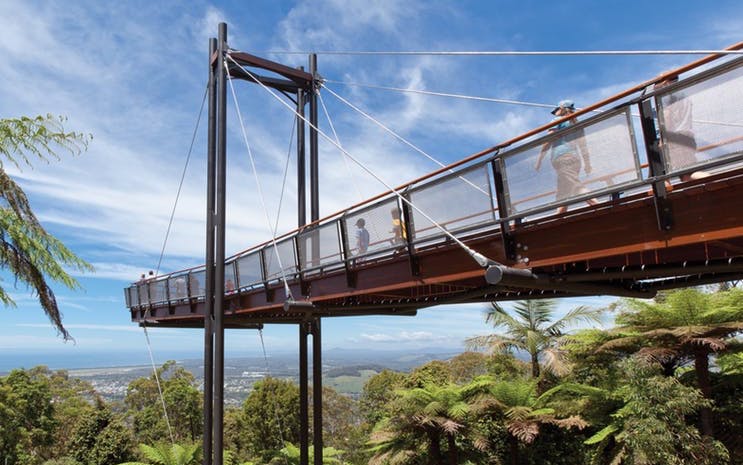 Coff's Harbour Forest Sky Pier and Walking Trails:
Wind your way through banana plantations on the 10-minute drive from Coffs Harbour to Sealy Lookout in the Orara East State Forest. A short cantilevered walkway juts out 15m above the forest with views across to Coffs and the surrounding hinterland. There are a few walking trails in the area, including the 600m Gumgali track from the Korora car park to Korora Lookout – an interpretative walk that tells the story of Gumgali, the Black Goanna, part of local Gumbaynggir culture.
Big Banana Fun Park:
This is the great day out for families and friends. The Big Banana Fun Park certainly delivers as the name suggests – a Bunch of Fun! From waterslides and a toboggan track through to plantation tours, mini golf, ice skating and laser tag you won't be short of things to try. If you are travelling with children this a day out which they won't forget in a hurry – and it should buy you some extra time underwater! Find out more about Big Banana Fun Park here.
Butterfly House:
Located in Bonville, the Butterfly House is home to over 400 species of butterflies in an indoor subtropical rainforest setting. If you've tried taking photographs of butterflies before with limited success, this is definitely for you. With so many butterflies to choose from – including those which occasionally land on you, taking pictures has never been easier! There is also a maze here which children will love exploring.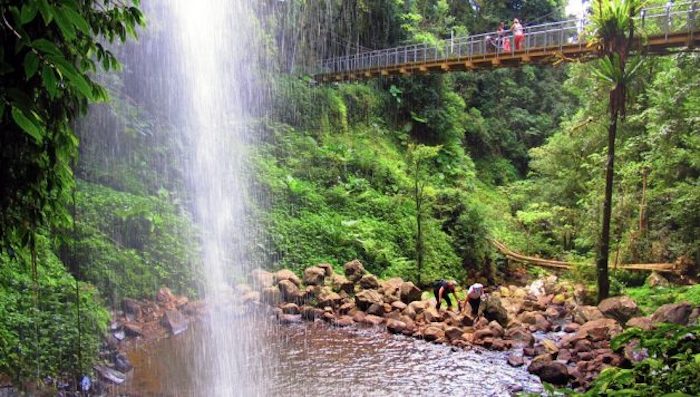 Sakura Bonsai Gallery (Dorrigo):
This impressive and unique gallery houses some 100 mature and 'in-progress' trees; some more than 70 years old, most 25 to 40 years old.
Most of the bonsai have been started as cuttings or seedlings, field-grown to develop some size, then container-grown to promote a refined style and root system.
The trees are large! Some well over 100 centimeters high. Over four decades of work has gone into producing this collection. Find out more about the Sakura Bonsai Gallery here.
Chilled Out Day Trips:
If you're looking for some tranquility, Urunga in the south is perfect for a getaway with a consistently warm year-round climate. Similarly, Bellingen is a relaxing retreat and home to Australia's largest regional markets attracting visitors from all around New South Wales. Or hire a car and spend a day among the rainforest at World Heritage-listed Dorrigo National Park.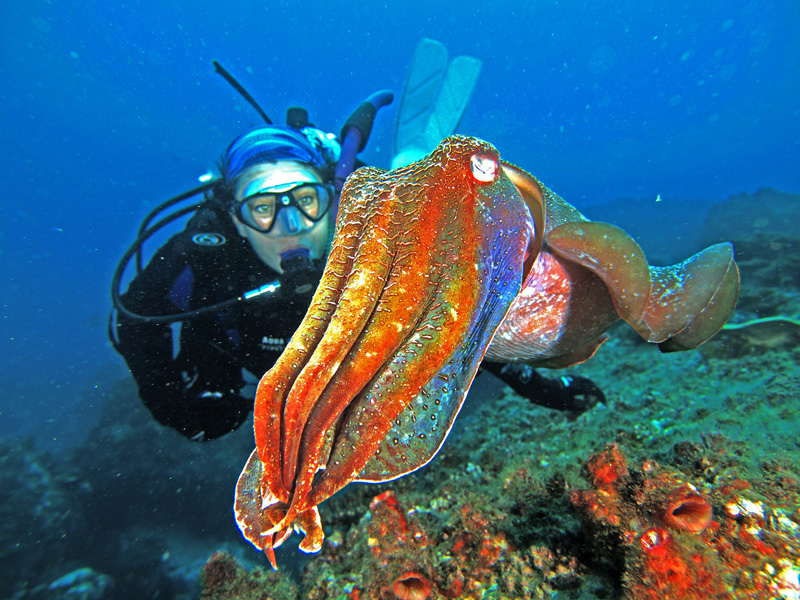 Of course, we still firmly believe that nothing beats a day of scuba diving in Coff's Harbour while you here! If you are traveling with non-diving family or friends, why not share your love of scuba diving with them? At Jetty Dive we run a range of scuba diving options for complete beginners from try dives through to the PADI Open Water Course (allow 3-4 days) so that they can get certified too. Of course, diving is not for everyone and that's why we also offer snorkeling so that everyone can enjoy the phenomenal dive sites and marine life here in Coff's Harbour.
For more information or to make a reservation, contact us on [email protected] and we'll get right back to you.
We look forward to welcoming you to diving in Coff's Harbour soon!