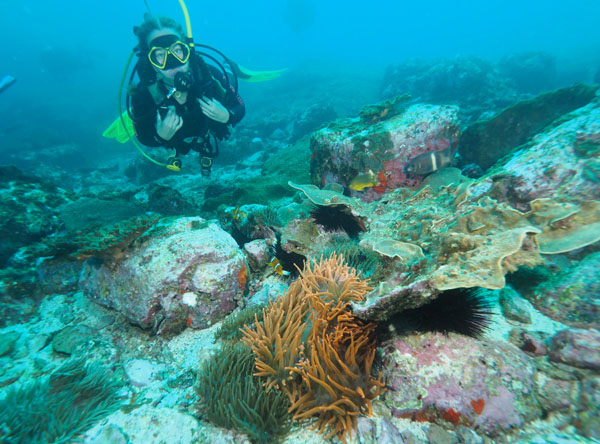 Another nice day on the water today with only a slight swell from yesterday's afternoon breeze. Conditions were good enough to drop in at Manta Arch and then exit at the Gantry after swimming through the Gap.
Nice blue water with a bit of milky colour allowed the divers to enjoy seeing a few Grey Nurse at Manta and lots of fish along the length of the gap, along with a couple of large turtles.
Dive two was from Cleaner station to South boulder with Grey Nurse Sharks stacked in Shark Gutters and 5 Black Cod in the Third gutter. quite a number of Nudibranchs today, must be the season for them.
Vis 10-12 mtrs. Water Temp 20c
Pictured today is Sharna showing great buoyancy hovering over a bright orange Anemone and Anemonefish at Manta Arch