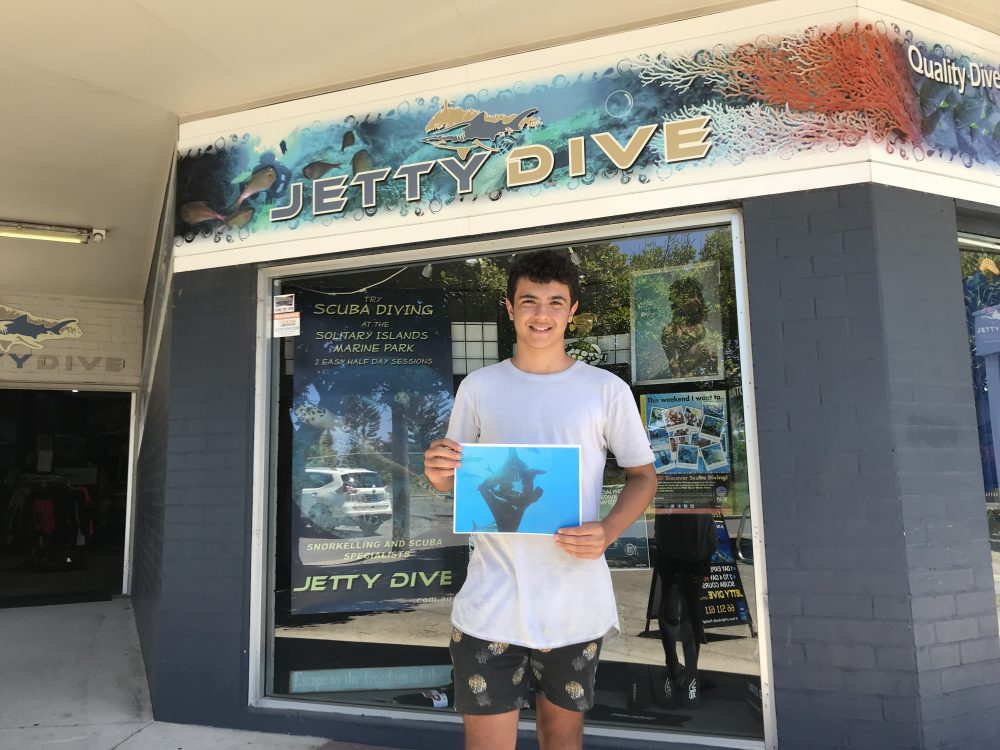 As everyone would have seen on Friday 9th February our divers were treated to an amazing display by a beautiful Black Manta Ray that was gliding in the shallows on South Boulder Wall.
The footage taken of that Manta Ray was filmed by 14 year old Marcus Petrovski from Bankstown, NSW. To Marcus's amazement he found out that from his footage he might be able to name the Manta Ray he filmed if it was a new animal and after a very intensive search through the Project Manta I.D database, Asia Armstrong had confirmed that Marcus had filmed a NEW Manta Ray!! She is #1237 in the Project Manta database and Marcus named her "Pearl"
Everyone at Jetty Dive Centre would like to Congratulate Marcus on his find and this is also the first Manta Ray that has been named at Jetty Dive Centre!!
Keep an eye out for Pearl on all of your dives and let us know if you see her again