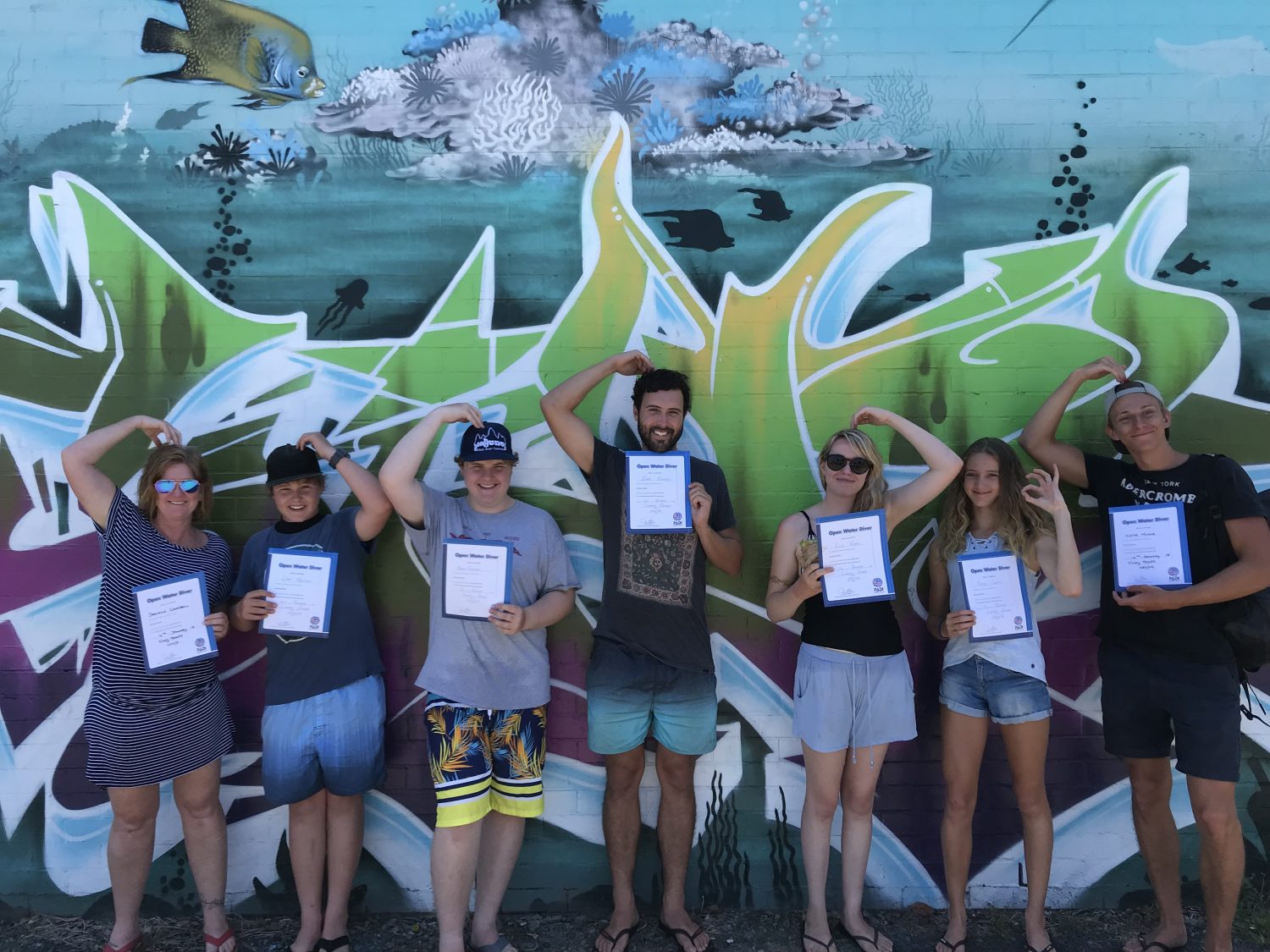 Visibility was still a little low today along with the temp but the marine life under water was in abundance.
With both boats out we had all the students on Wildfin and certified divers on 2 wild, the northern end was the calmest although there was no wind what so ever.
All the divers had a good time and saw plenty including Grey Nurse Sharks, Turtles everywhere, Fiddler and Shovel Nose Rays, Blue Tangs and much more.
Congratulations to Izaac, Victor, Danielle, Liam, Adam, Taylor and Lilly who all completed the PADI Open Water Course today.
Visibility 8-10m
Temp 17-20C