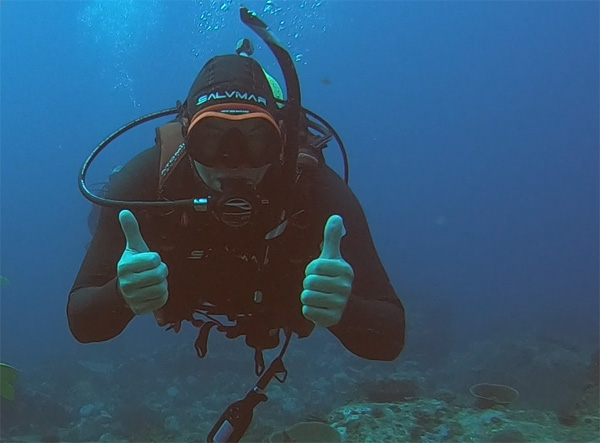 Dive 1 today was again amongst the Grey Nurse Sharks of Manta Arch, including the one with a bite out of it and a real small baby, all hugging the bottom of the Arch. Nice clean water and a bit of current.
Dive 2 Started at Cleaner Station and finished at South Boulder Wall. Vis dropped a bit with the southerly wind on top, Cleaner Station had a few big Black Cod hanging around and other than the thousands of fish along Boulder Wall, the end of the dive was a highlight when we found a Leopard shark.
Picture is Neil from Australian Underwater Products with the latest Atomic BCD and Regulators.
Visibility 25 mtrs
Temp 25c