2022 Fiji Beqa Lagoon Trip
Bula! Better late than never, our Fiji dive trip report! When writing this we had just returned from Jetty Dive's 2022 Fiji Beqa Lagoon Trip, and what a beautiful trip it was!
---
We started our trip by staying the night at the Gateway Hotel after arriving in Fiji. This hotel was a lay-over before our trip to Beqa. There was delicious food and two pools here to relax on our first night.
The next day we headed to Beqa lagoon. After a bus trip we took a boat off of mainland fiji and headed to Beqa. We were greeted at the resort by a song from the locals and some lunch.
The Dives
For our first day of diving, we did reef dives! We dived two sites: Twin sisters and Beetle Reef. At Twin Sisters we saw lots of fish and nudibranches, gorgeous blue parrotfish, and spotted sweetlips. At our second site Beetle Reef there were lots of little glass shrimp, regal angelfish, and plenty of other fish.
Our second day of diving was our first day of shark feeding. We had two dives at the dedicated site called "The Cathedral". Here the divemasters fed bull sharks and lemon shardks, and one large tiger shark. It was exhilirating! As we waited on our 5m safety stop the divemasters showed us a giant eel hiding away in the coral and rock – it was massive!
Day three was another day of shark feeding. It was clear and bright in the water on this day, which made for gorgeous dives. We watched 3 tiger sharks feeding on our second dive!
Day four was another reef dive – and my word, was it beautiful. We headed out to a site called the blue wall, where we dived in 28°C water, with 40+m of visibility. There was beautiful heathy and plentiful coral, heaps of schooling tropical fish, and turtles to be seen at the blue wall. It was an impressive site to dive simply by the 'drop-off' of the wall. Second dive we headed to a new mooring/dive site that needed a name (it was going by blue wall 2)… and after us, it is now called "Jetty Reef". Again, there was so much beauty to see at these sites with insane visibility. There was a little swim through on this dive, that was beautiful to experience!
And for day five we did another shark dive. At the start of this dive there was a tiger shark circling above, so we knew it was going to be a good one. It was a clearer day in the water, and on the first dive the tigers seemed calm and relaxed – like feeding a puppy treats. On our last dive we saw 6 tiger sharks. It was a spectacular way to end our trip.
The Resort
There was activities at Beqa Lagoon in the afternoons.
Beqa lagoon resort scheduled afternoon activities for after returning from the dives and having lunch. There were fire walkers, school tours, village tours, waterfall walks and in-resort workshops to participate in whilst not diving – along with shore dives and snorkelling in the lagoon.
As for meals – the food was gormet, and delicious. Each meal was served with excellent presentation. We had hot breakfasts, an option of french toast or pancakes or eggs. Lunchtime was one course hot meal, and dinner was a three course meal. There was heaps of choices for each meal, with excellent vegetarian options, and delicious deserts.
The staff at Beqa lagoon were delightful to deal with. They were acommodating, helpful, friendly, and caring, and made the stay excellent! The divemasters at the dive shop were capabale, understanding, and considerate . We loved our time and can't wait to come back!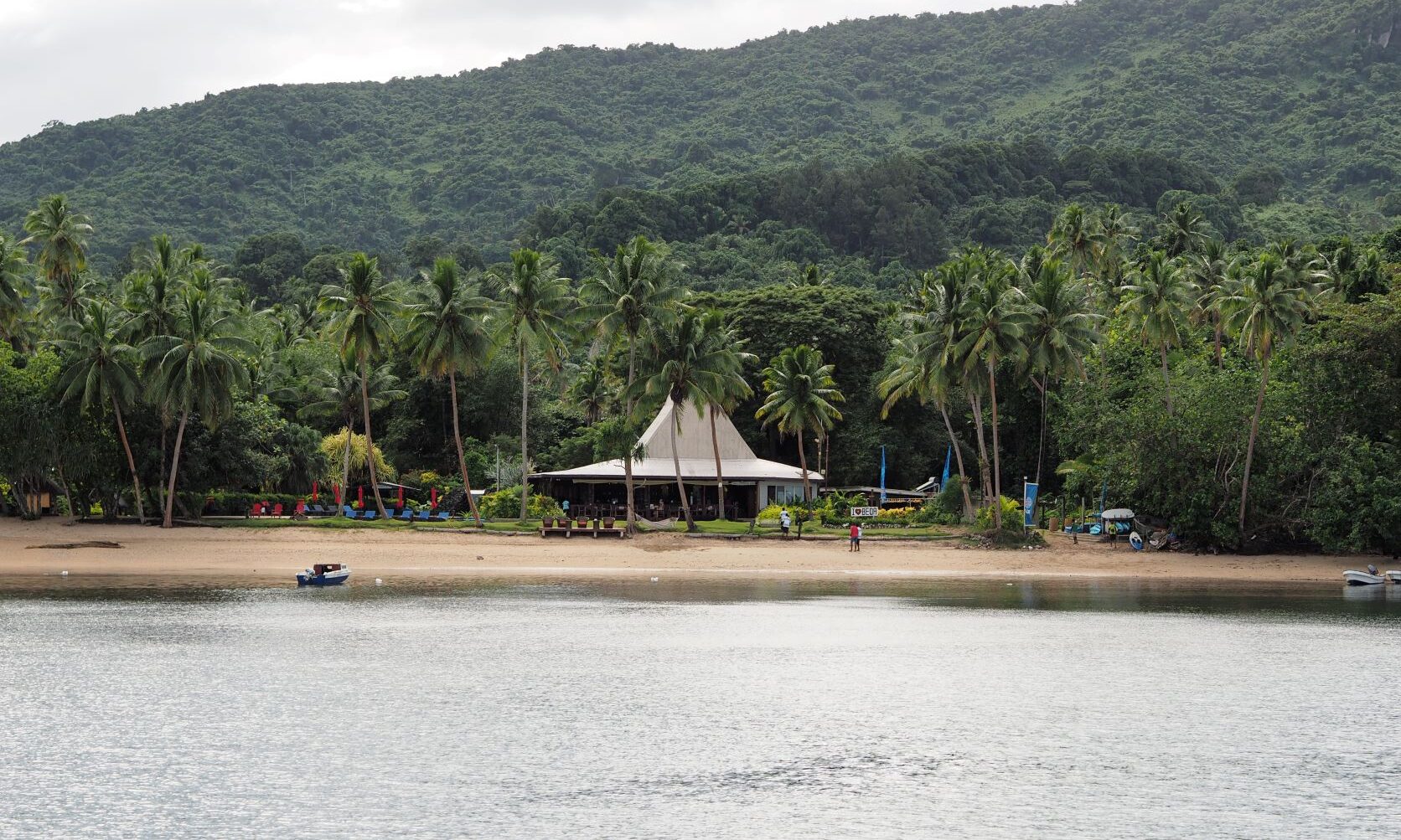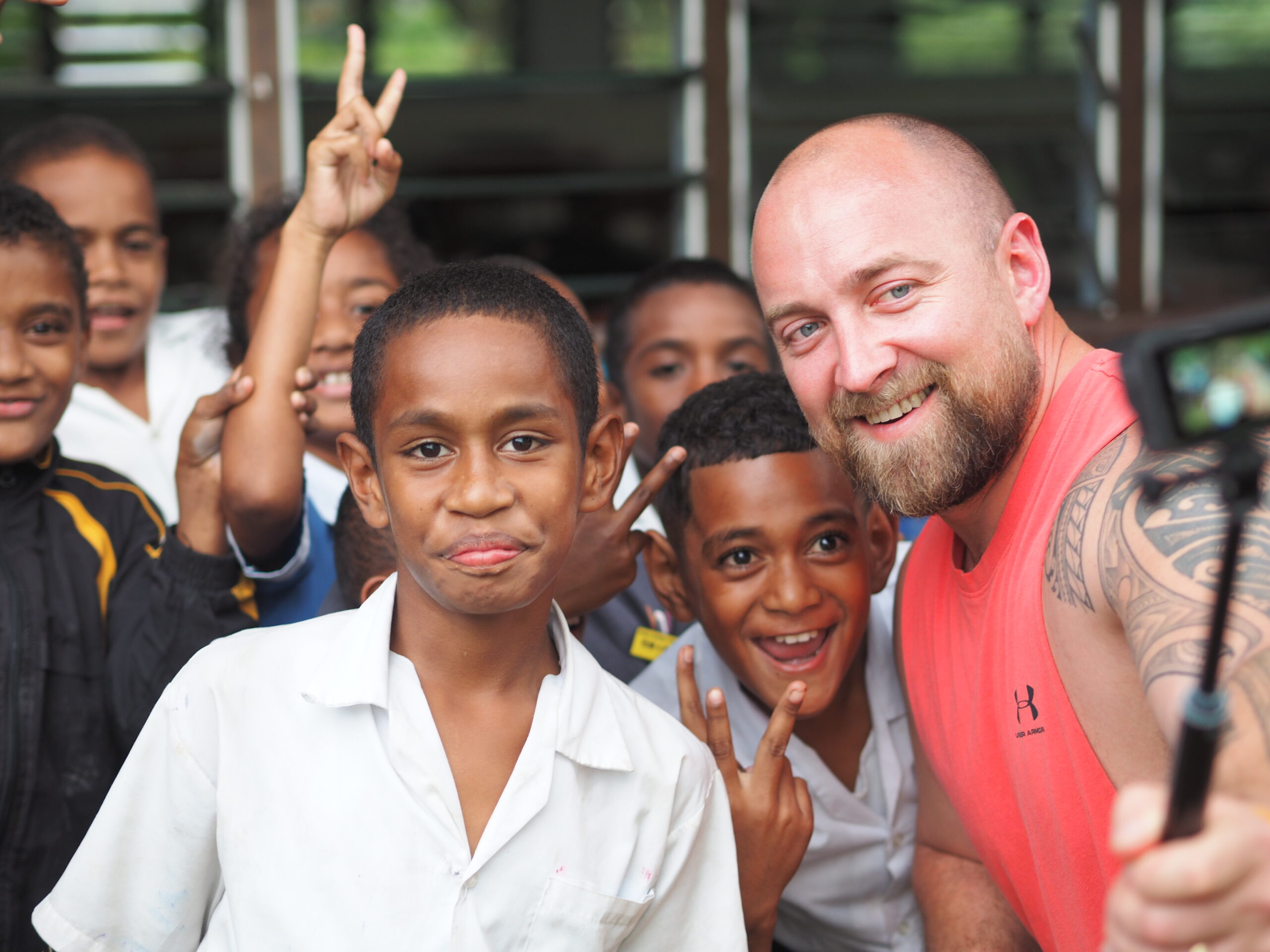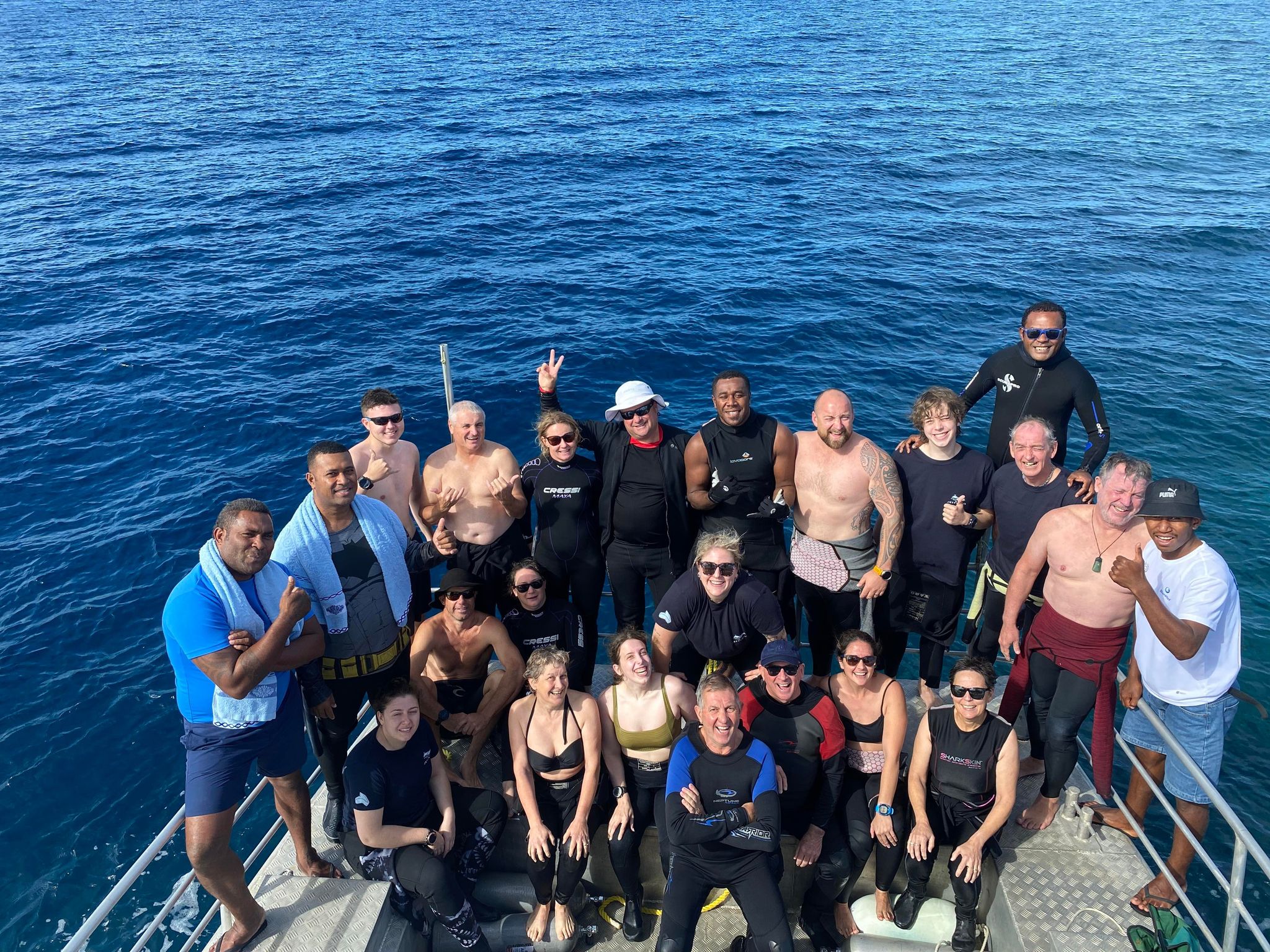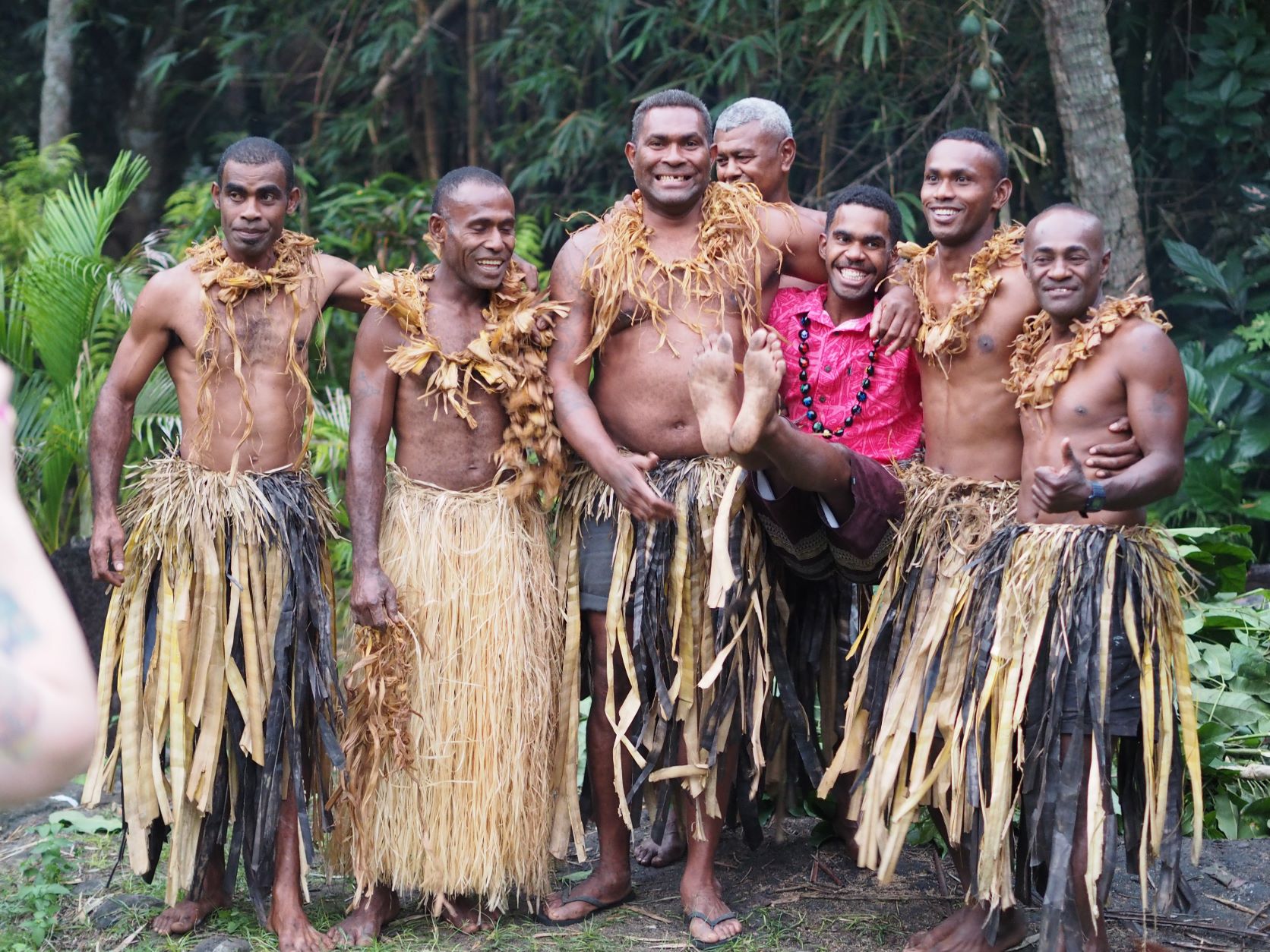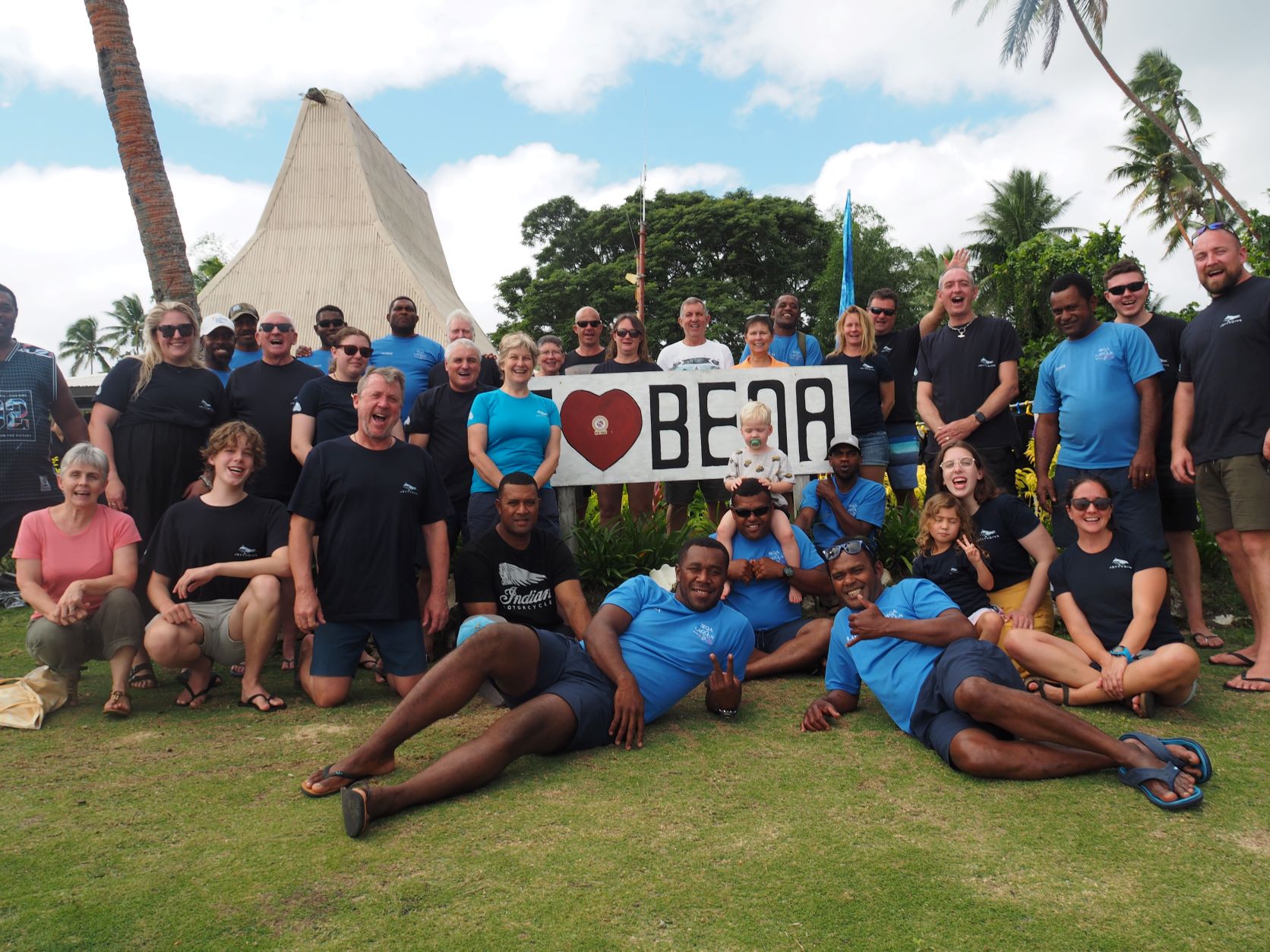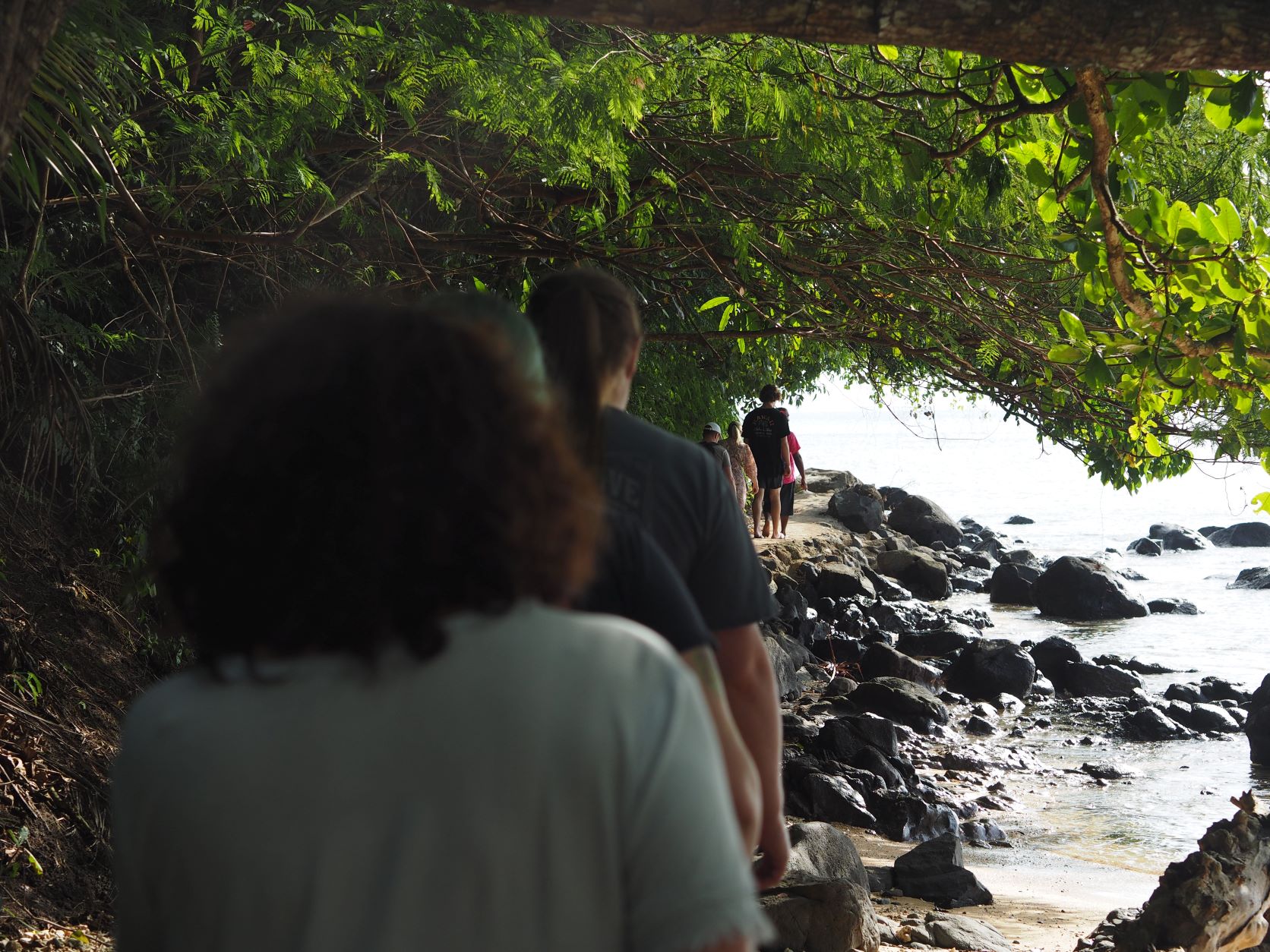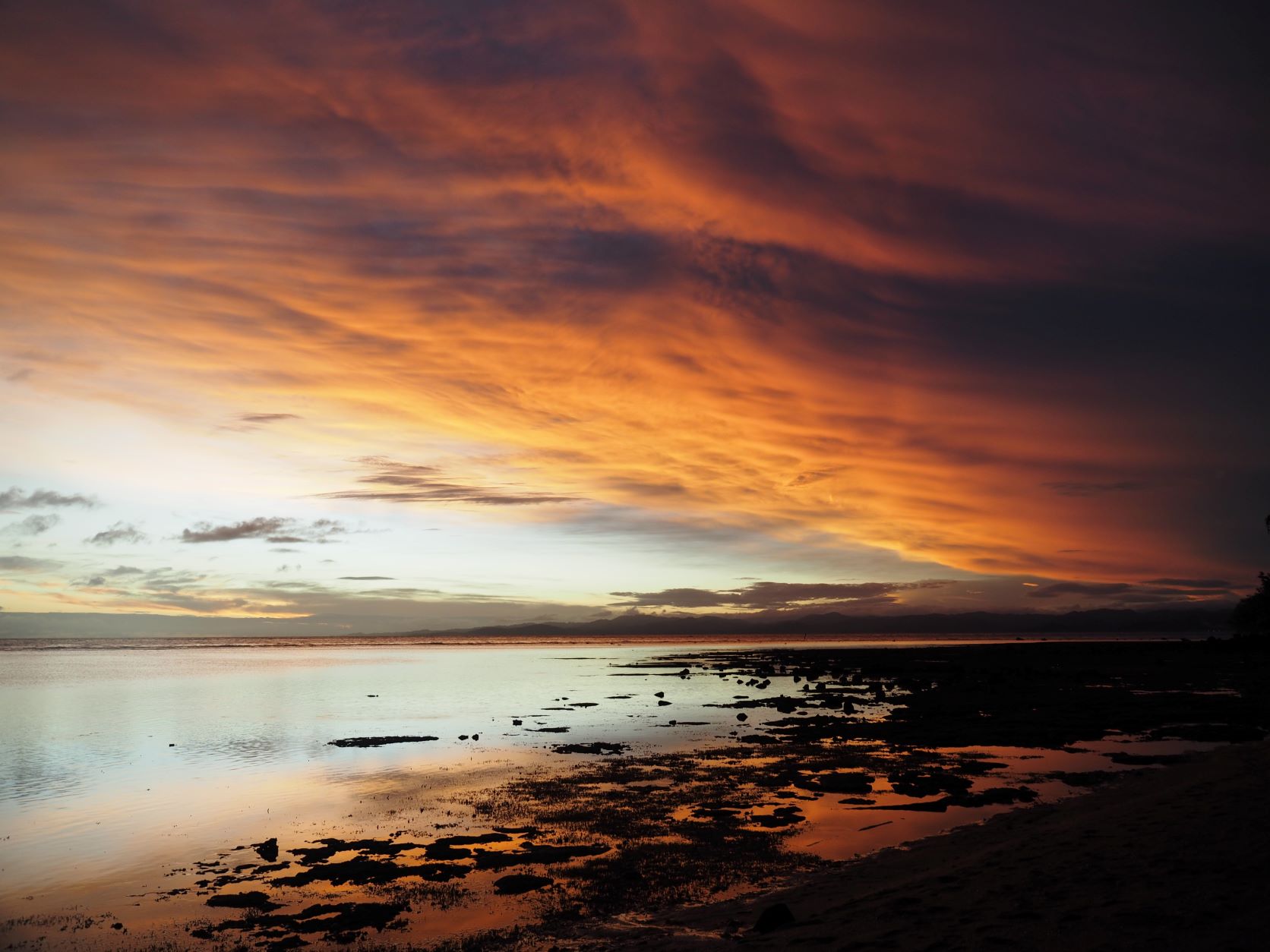 Fiji Beqa Lagoon Trip Video
---
About the Author
Tara is Jetty Dive's Office Manager and IT Lady, Social Media Queen, Crazy-Fish-Lady, and as she likes to say – "Self-Appointed CEO". You'll find her sitting at her desk surrounded in pink, but happiest either on or under the water.