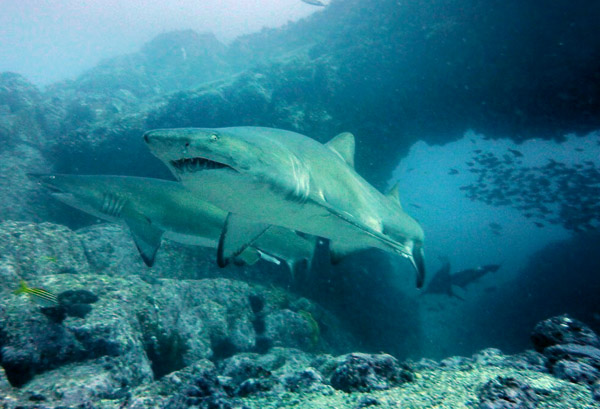 After a bumpy ride out, Manta Arch was decided for dive one hiding from a strong north west wind. Divers got amongst at least Thirty Grey Nurse Sharks in the Arch, also spotted were Wobbegong Sharks, Schooling Trevelly, and a couple of Black Cod.
We decided Split Solitary Island would be the best place for the second dive, after a quick surface interval all divers dropped in at Turtle Cove Mooring. Lots of marine life around in the shallows Painted Crays, a Crested Horn Shark, cousin to the Port Jackson Shark, a lonely Eagle ray,
Bull eyes, and a small Hawksbill Turtle was spotted.
Congratulations to Jason and Jake on completing their Padi Open Water Course Today.
Vis 10 metres Manta Arch
Water Temp 20 Degrees
Vis 15 Metres Split Solitary