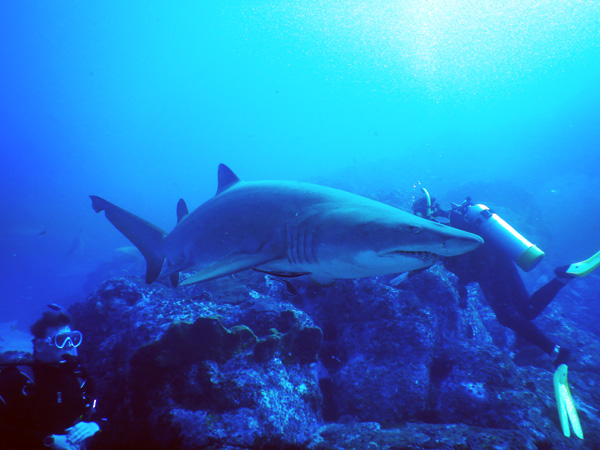 Conditions at South Solitary Island were fantastic for a winters day! Clear water and an amazing amount of sharks at Manta Arch along with 20 odd sharks at Cleaner Station where the divers finished their first dive.
Dive two did not disappoint as well with more sharks all along the Northern side of South Solitary Island, but the highlight this dive was seeing two Giant Cuttlefish conducting a mating dance displaying amazing pulses of colours through their body.
The picture today is from our PADI Advanced student, Heidi, with Bryce just being swooped by a Grey Nurse.
Congrats today to Gav in completing his PADI Advanced Course.
Visibility. 25 metres   Temp. 19 to 20c