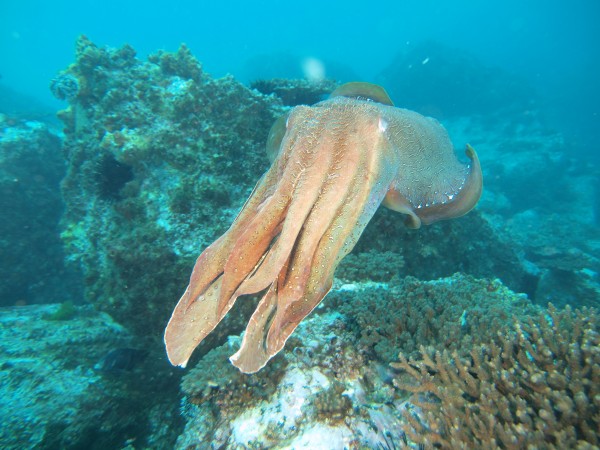 With Manta Arch accessible today, our divers took advantage of the calmer conditions before the wind picked up.
Roughly 15 sharks around the Arch area, indicating they are happier in shallow water on the northern side of South Solitary island with as many sharks at Boulder Wall.  Again, it was great diving with that many sharks, Dive 2 was again around boulder wall as yesterday it was the highlight of the day.
Apart from the Grey Nurse Sharks, Barney the loggerhead made an appearance and a Giant Cuttlefish was sighted at Manta.
Visibility was 10 to 15 metres
Temp was still holding at 20c