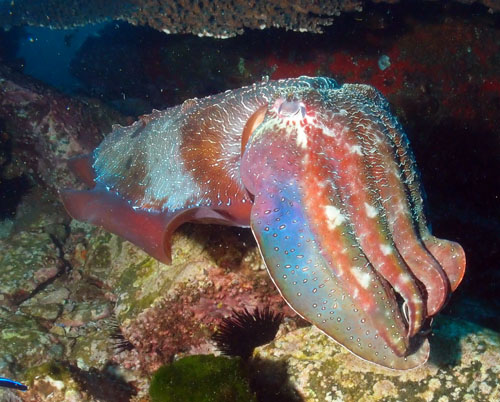 We had both Snorkelers and Scuba divers on our boats today, even though the conditions were not the greatest everyone had a blast and saw plenty under water.
Bull Rays have definitely been the highlight this weekend as our divers spotted another couple today.
Our divers also saw Octopus, Grey Nurse Sharks, Turtles, Wobbegongs, Travally, Mantis Shrimp and to everyone's surprise there was two Giant Cuttlefish on the Boulder Wall!!
Visibility 6-10m
Temp 23C