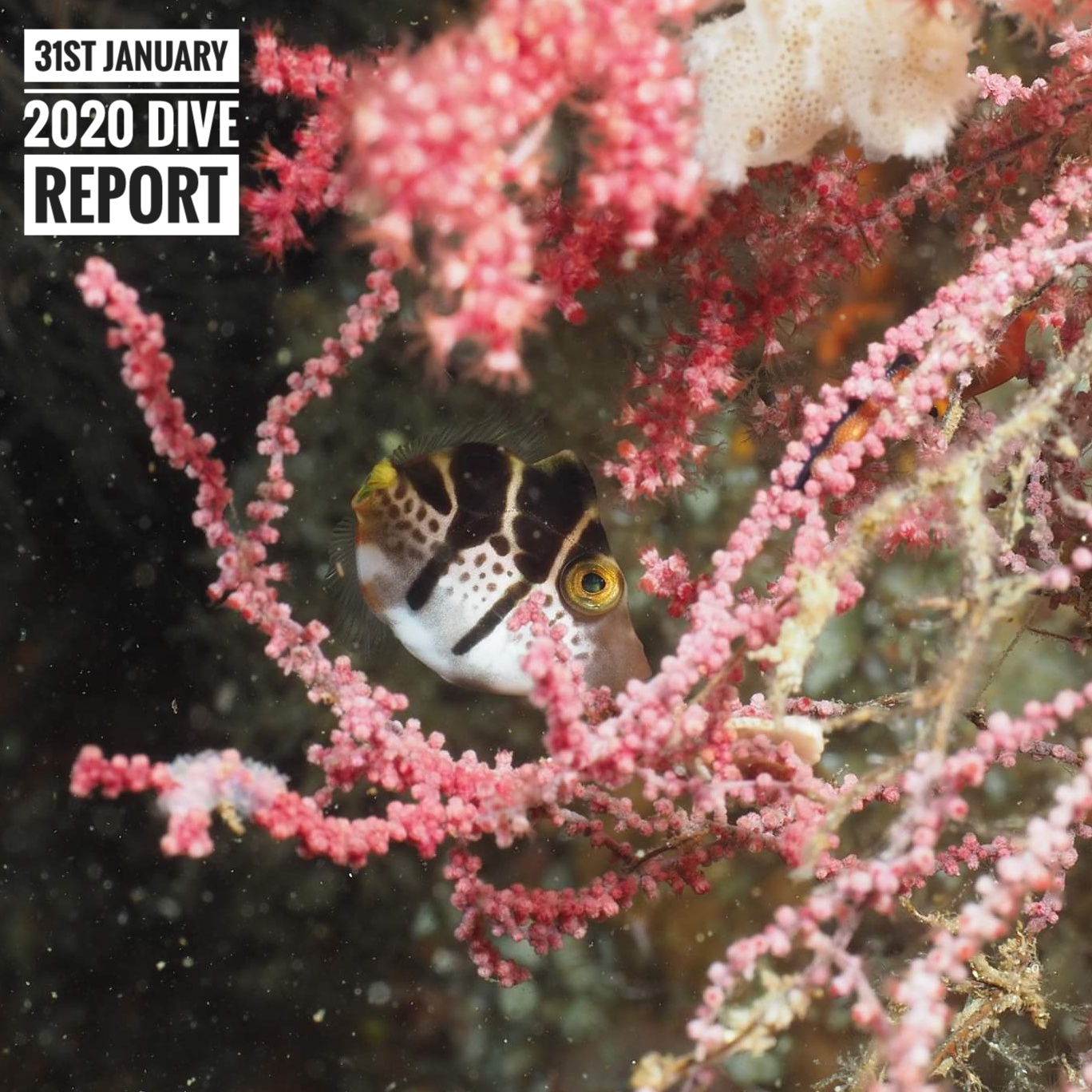 With surface conditions still smooth 2Wild headed out to South Solitary for today's diving at South Solitary, on arrival our divers rolled in at Buchanan's Wall  for their first dive. several Nudibranchs were seen, along with Spanish Dancers, Scorpion Leaf Fish, Black Cod, a Bull Ray and a Green Turtle scratching its back on the wall!
After the surface interval our divers dropped in at Cleaner Station for a swim to South Boulder. A Tiny Saddled Puffer was found in Cleaner Cave (today's photo, taken by Nathan), along the swim more Nudibranchs, a lot of large Spanish dancers, nine Grey Nurse Sharks were found in Shark Gutters and Mantis Shrimp were also seen.
Congratulations to Julia and Marcel on completing their PADI Advanced Open Water course today.
Water Temperature: 20°
Visibility: 5-10m