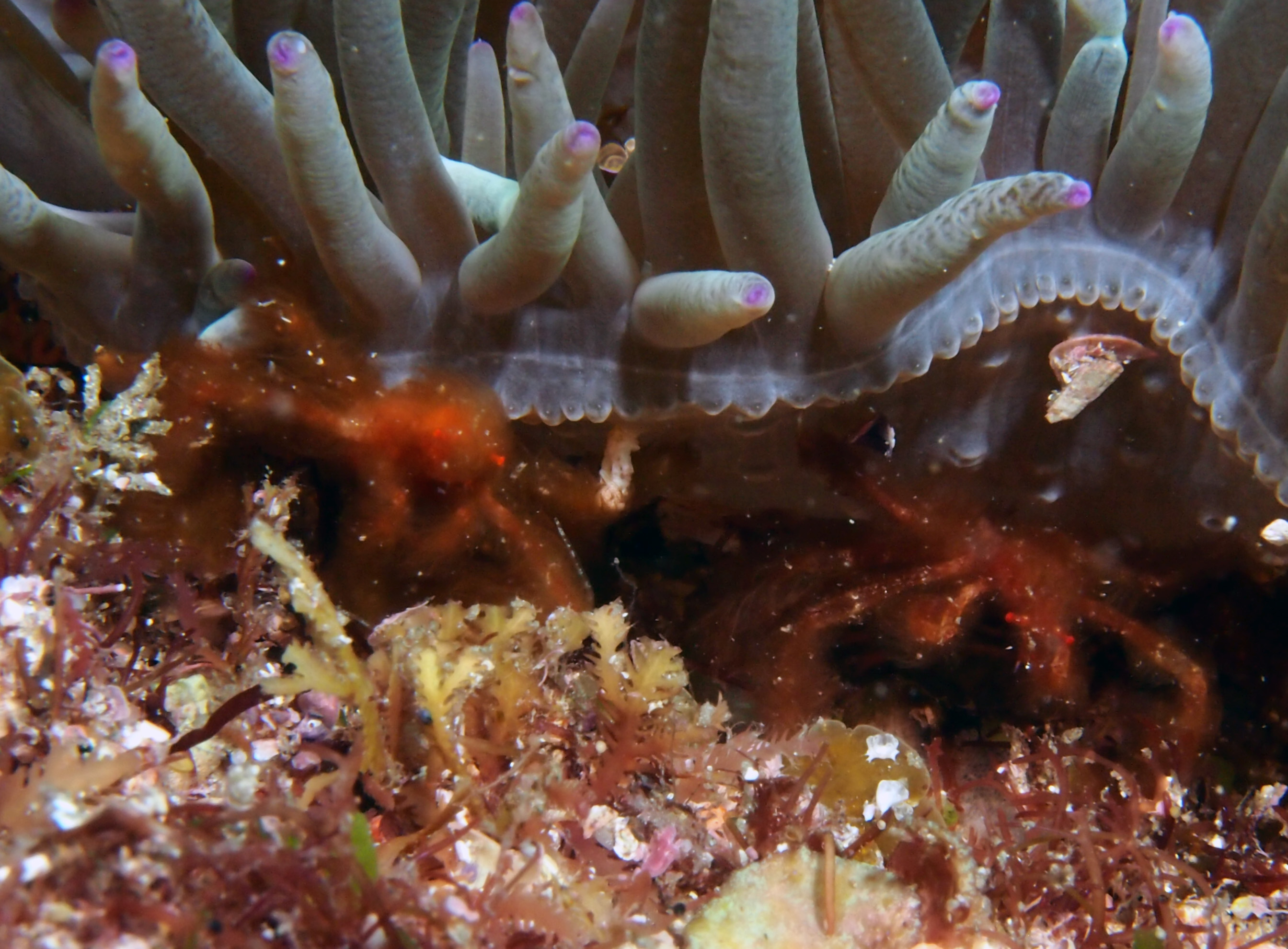 We had Wildfin and 2Wild completely packed today with Students and certified divers, once at South Solitary Island the northern end was the suitable site due to a steady southerly winds blowing.
Dive one our divers saw lots of schooling fish, Bullrays, Blue Spotted rays, Grey Nurse Sharks, a large Kidako Moray Eel and some beautiful Nudibranchs.
On dive two some of our divers ventured down to South Boulder and some peeped around to Manta Arch. Plenty to see including Grey Nurse Sharks, Green Sea Turtles, a rare Leopard Blenny and a very rare family of Orangutan Crabs in Shark Gutters!! These guys were curled up under an Anemone just waiting for Nathan to take a photo.
Visibility 10-18m
Temp 21°C