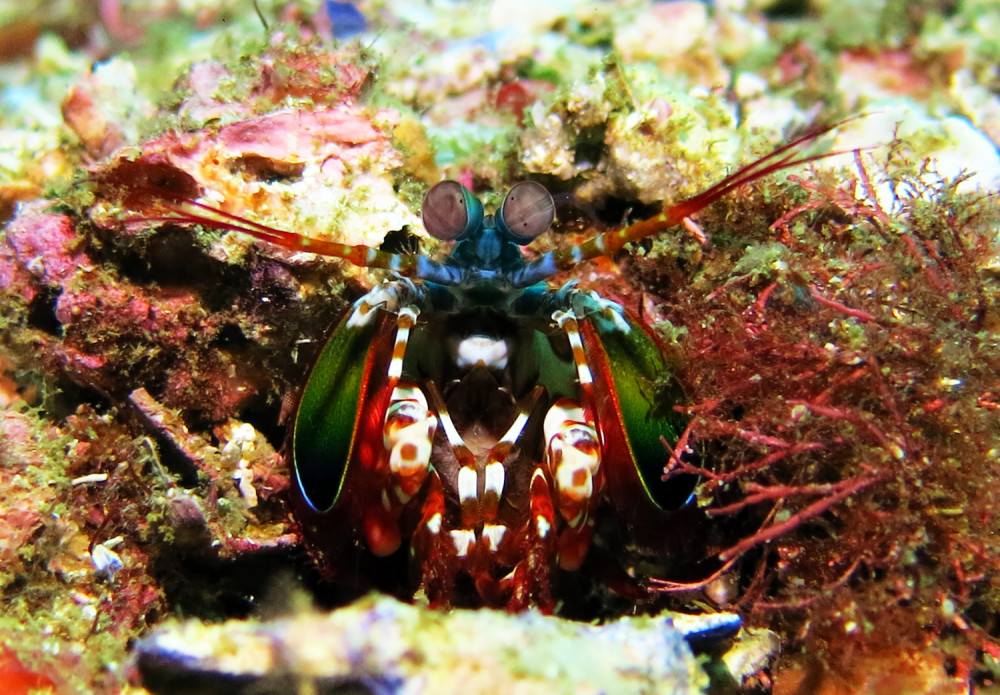 What a spectacular day at South Solitary Island!! We had crystal clear 30-35m visibility and a beautiful 25C, there was also barely any current and no wind what so ever, this made for one of those day we only dream of.
Our divers today saw plenty on both dives including, Black Cod, Barracuda, Snapper, Turtles everywhere, Moray Eels, Painted Crayfish a Leopard Shark and a beautiful Mantis Shrimp at the end of Boulder Wall.
Huge Thank you to Gavin and the Group from the Queensland University for coming down for the weekend.
Congratulations to Pippi, Marshall, Stephanie and Simon who all become PADI Open Water Divers today!!!
Visibility 30-35m
Temp 25C