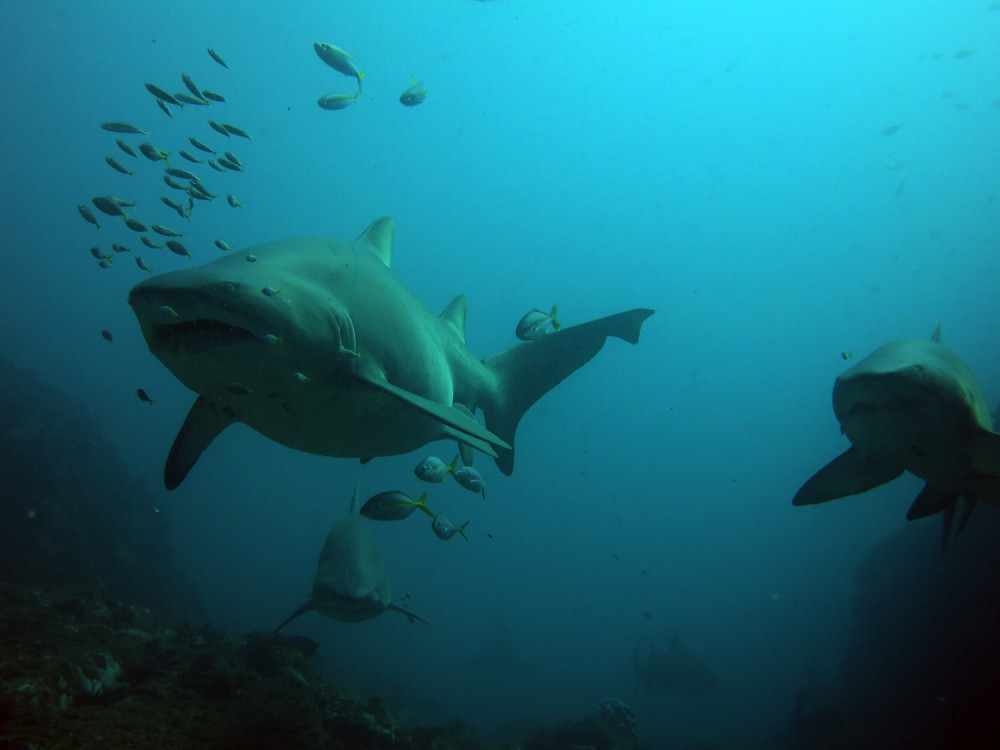 Up the northern end of South Solitary Island was by far the best location for both dives and protected from the southerly wind and swell.
Dive one had everyone descend down Manta Arch and get amongst the Grey Nurse Sharks!! There was about 6-8 different Grey Nurse spotted with a few being very small juveniles, big school of Trevally hanging above the Arch, Black Cod and a few White Eyed Moray Eels.
With soups, tea and coffee consumed during the surface interval we dropped back in at Shark Gutters and explored the top end. Boulder Wall was going off with schools of fish while we had a Lionfish in the cave and a tiny Box Fish in Cleaner Station gutter. Mantis Shrimp, Spanish Dancers, Leaf Fish, Turtles and Wobbegongs were some of the other highlights of today.
Congratulations to Lachlan who finished his last dive of his PADI Advanced Open Water Course today.
Visibility 18-20
Temp 23C